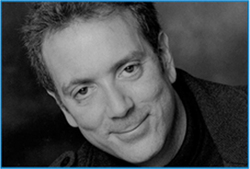 "The story is so powerful," Woods declares, "and because Adam grew up in the business, he knows how to write for actors. The roles are just sensational."
Los Angeles, CA (PRWEB) May 18, 2010
Adam Klugman, the youngest son of actor Jack Klugman and the late Brett Somers of 'The Match Game,' has written a no-holds barred screenplay about what it was like growing up in Hollywood. "But it's not a kiss and tell," reassures Klugman, "because that's not the real story. The real, untold story in Hollywood is about how that environment decimates families. So that's what I've written - a family drama, set in Hollywood, that exposes the guts, not the glamour."
Ironically, while he was finishing the script, Klugman was interviewed for an MSNBC article about children surviving famous parents. "I'm not entirely comfortable with the label 'survivor,' but compared to so many of the tragedies we've been seeing lately, I do feel like one of the lucky ones."
The "tragedies" Klugman refers to have been in the news quite a bit lately and the time seems right for an insider's view. With Charlie Sheen's arrest last Christmas, Marie Osmand's son's recent suicide and Michael Douglas' son sent to jail for selling drugs out of a New York Hotel room, there's a moral to the tale that needs to be told. Klugman believes his screenplay, entitled "The Achievement," is just the right dose of self-reflection Hollywood needs.
The central figure of the story is an aging star and Hollywood icon named Max Felton. Tortured by a guilty past and battling cancer, the self-absorbed superstar reluctantly allows himself to be honored at a Lifetime Achievement Awards ceremony, arranged by his high-powered son who is a mega-agent in the model of Michael Ovitz. When Max's other son, estranged for almost twenty years, arrives in L.A. to attend the awards ceremony, he brings with him a devastating secret that ignites the dysfunctional family dynamic and nearly destroys them all.
Marty Woods, one of the film's early investors, is tremendously confident about the script. "The story is so powerful," Woods declares, "and because Adam grew up in the business, he knows how to write for actors. The roles are just sensational. It's like 'Entourage' meets Eugene O'Neill. The script is that good."
As for Klugman, he is a bit more cautious about it all. "So far, I've managed to pull off a happy ending for both my life and the script's storyline. I'd like to see that happen for the movie as a whole. But we're still in the early stages of shopping the screenplay around…so I'll just have to wait and see about that one."
For More Information contact:
TheAchievementFilm(at)gmail(dot)com
###