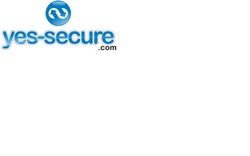 A Brief Introduction to YES-secure Social Network Lending & Borrowing by Dr. Chandra Patni
(PRWeb UK) May 18, 2010
YES-secure.com Limited UK web marketplace for Social Lending aimed at UK resident consumers is ready for a UK launch in competition with Zopa:
Check out our launch video on YouTube: "A Brief Introduction to YES-secure Social Network Lending & Borrowing by Dr. Chandra Patni": http://www.youtube.com/watch?v=X5QiNReYX-U
Please check out the following link and provide your support to YES-secure.com by backing our entry to Barclays "Take one small step" competition:
https://www.takeonesmallstep.co.uk/Entry/View/6226/Page
Your vote/backing will mean a lot for our entry. So check out our entry and vote for us!
The YES-secure members become lenders and/or borrowers through a friendly, organized, and profit generating social network. "This is the first social network of its kind, where apart from making social connections for online communication and dialogue, people are actually transacting financially between themselves as they normally do face to face while going about their everyday lives. The UK currently only has Zopa as a P2P lending and borrowing website and there is room for many more players!", said Dr. Chandra Patni, Director of YES-secure.com Limited.
Just as people bid on items in a public auction website, such as eBay, in YES-secure, lenders place bids on member loan listings through the online auction platform provided by YES-secure.com Limited. Its state-of-the-art user experience facilitates people to invest, grow and track their lending and borrowing online accounts from the comfort of their home. To handle money in a safe and secure manner, YES-secure uses the same safety measures which banks use such as credit checks of lenders and borrowers, and a few more! YES-secure introduces a "Reliability Score" ™ which works simply on the fact that the more reliable and credit worthy connections you have on your social network, the higher your reliability score becomes.
The unique feature of the web marketplace is that it allows people to create their social network in a similar way to Facebook and LinkedIn. The social network begins with members making connections by inviting their friends, family, and colleagues to join their YES-secure social network with a prime focus of performing financial transactional activities of lending and borrowing money between each other and/or to other YES-secure creditworthy checked members. YES-secure members social networks grow as they invite the lenders and borrowers with whom they are transacting to join their groups, blogs and connections. A prime reason for creating these connections is to get better rates for borrowing and higher returns from lending by cutting out banks, finance companies and pay-day lenders out of the game for unsecured personal loans!
Thank you for your continued support and faith in YES-secure.com Limited. We will contact you again shortly with our launch Press Release.
Dr. Chandra Patni
CEO and CTO
YES-secure.com Limited
Checknet House
153 East Barnet Road
Barnet
EN4 8QZ
UK
Tel: 0871 221 9410 from the UK or +44 203 031 3790 from outside the UK.
###