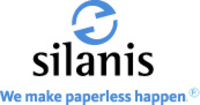 The flight disruptions caused by Iceland's volcanic ash,however, is testament to how an organization's business processes can completely grind to a halt due to its reliance on paper.It reminds us of just how vulnerable commerce is to uncontrollable events
Montreal, QC (PRWEB) May 18, 2010
Silanis Technology, the leader in electronic signatures, today announced that organizations who are experiencing delays in air-shipping documents to and from Europe in order to capture people's signatures in time-sensitive documents, such sales contracts, legal agreements, new customer applications and other critical business documents, now have an alternative option.
Organizations can invite their customers, partners and suppliers to sign the documents electronically over the Web using e-SignLive for LotusLive – a new electronic signature service from Silanis that has been integrated with IBM's online business collaboration and social networking platform. Organizations can immediately begin using the services by registering for a free 30-day trial.
"Silanis has been touting the time-savings and cost-savings benefits of eliminating paper from the signing process for years," said Robert Al-Jaar, Executive Vice-President and CTO at Silanis. "The flight disruptions caused by Iceland's volcanic ash, however, is testament to how an organization's business processes can completely grind to a halt due to its reliance on paper. It reminds us of just how vulnerable commerce is to natural disasters and other uncontrollable events."
While many business documents can be downloaded electronically from a company's Website or emailed back and forth between parties, those associated with high-value transactions or high-risk business processes force the documents to be printed and shipped for review and signing. With e-SignLive for LotusLive, the entire process remains electronic.
The online service enables the owner or initiator of a business process to easily prepare documents for signing by simply dragging and dropping electronic signature fields into existing documents. The business process owner then invites all parties to log into LotusLive to view the electronic documents and participate in an online signing ceremony.
The end-user experience is equally fast and intuitive. Users simply "click to sign" the electronic document using nothing more than their mouse. No plug-ins or downloading of documents is required. The entire electronic process takes place within the LotusLive environment displayed in the user's Web browser.
"While organizations have managed to live with the inefficiencies of paper up until now, they no longer have to thanks to e-SignLive for LotusLive," said Al-Jaar. "The integrated e-signing capabilities within IBM's powerful, online business collaboration and social networking platform enables organizations both large and small to connect, collaborate and close business deals – any time, any place, any where, and with anyone in the world.
For information on how to register for a free 30-day trial of e-SignLive for LotusLive, visit: http://esignlive.silanis.com/services/freetrial.html
About Silanis
Silanis Technology Inc. is the leading provider of Electronic Signature Process Management solutions. The world's largest insurance and financial services companies, major government agencies, integrators and service providers depend on Silanis to accelerate business transactions and reduce costs while improving compliance with legal and regulatory requirements. The company's electronic signature platform, ApproveIt®, is an enterprise-class e-signature process management solution that transforms paper-based business transactions to all-electronic, Web-based processes for e-commerce and e-government. Visit us on the Web at http://esignlive.silanis.com.
###