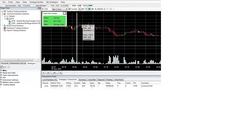 Markets Central Chief Architect, Mr. Ross Rostane quoted on the launch: "Over the past few months we have run various tests on Cheetah 3S against emulated market feed and have been able to produce the following results: 100 simultaneous connections to th
(PRWEB) May 19, 2010
Cheetah 3S trading system is a full featured back-office and front-end application.
Traders now have the ability to trade on wizard driven code-free with technical and tactical models.
This latest release allows traders to monitor and interact on the fly with running strategies as well as pass on new market conditions in real time. In addition to that we have improved the site-to-site latency monitoring and included it as one of the market conditions that traders can use in the strategy building process.
Cheetah 3S release takes full advantage and benefits of 64 bits platforms (MS 2003 server & 2008 server): thus taking advantage of more processing power.
Cheetah 3S comes with a powerful reporting engine which not only allows traders to report on their trading activity for any given period of time but also gives them the ability to read their market standing in real time through the user friendly front end.
Firms and individuals are empowered with the ability to have multi-server connectivity within the same platform, thus allowing traders to be nearest to the action and ensuring load balance and full tolerance.
"l have never experienced a trading platform like Markets Centrals' Cheetah 3S before, its more than just an everyday trading platform it's a trading platform with intelligence. I currently trade with their in-house algorithmic technical and tactical trading solutions with great results", said independent trader Mr. Steve Morrison.
Markets Central through Cheetah 3S is able to extended its licensing options to transactional fee based this will allow firms with a limited budget to experience all the benefits of our product suite.
Cheetah 3S Trading Platform: Take a tour of the trading system click here
And get your access information from our customer services desk.
###