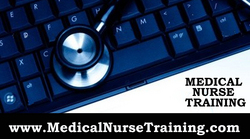 Stafford, VA (PRWEB) May 18, 2010
Medical Nurse Training, Inc. announces a tremendous saving in lives and medical costs of over 100 billion dollars yearly. Most of these savings can be achieved by reducing the risk of falls and protecting against the effect of falls particularly in the population now approaching 55 and above. New personal use technologies that are relatively unknown to some in the medical field and more often the public can easily eliminate these preventable injuries and death. National Center for Patient Safety recently recommended the use of these new approaches. Medical Nurse Training, Inc has been receiving numerous requests to offer this information to the general public and are willing to perform this public service.
The President of Medical Nurse Training, Mr. Devaney is available to speak to these new technologies and education for your program. Medical Nurse Training is the premier on line portal for accredited training of nurses and doctors utilizing a nationally known Geriatric Doctor, the Assistant Director of Nursing at Johns Hopkins and Patrick Devaney who has over 25 years experience lecturing on these topics to tens of thousands of nurses, doctors and healthcare facilities. Anyone who is above the age of 55 or has a relative, who is at risk for falls, is confused or agitated, has Alzheimer's, or presents elopement risks at home will be very interested in this new material.
Mr. Devaney's mother died as the result of an preventable hip fracture. This loss could have easily been prevented with one of these new devices or education techniques. Numerous lives have already been saved with these clinically proven devices.
Over 44 million baby boomers live at home with an elderly sick parent according to The Caring Alliance. Another 25 million at risk elderly live alone and unprotected from devastating falls. The current economic conditions have exacerbated these numbers. Since life expectancy has continued to increase this situation is likely to become even more prevalent. The faller may need to move in with adult children and adult children often have to take time off work to care for at risk parents. The costs emotionally and physically to the person who falls and their families is enormous.
Medical Nurse Training provides the latest on-line training to Doctors and Nurses on fall prevention and protection. This includes in-house education on devices that will reduce injury from falls and related deaths and on-line education for those concerned about falls at home.
Hip Protectors – High Impact – absorbing pads that help protect hip bones against injury from falls. About 320,000 people suffer a hip fracture every year. These pads are built into briefs, panties, sweat pants and sweat shorts. They can easily be laundered and re-used numerous times to help protect from falls. The use of these devices has been clinically proven to reduce injury. Many individuals that experience a fall are afraid to continue normal activities like walking. These devices help these people resume a normal life. Hip Fracture is one of the number one causes of death in older individuals. Our experience shows that hip protectors are generally not known by the general public
Fall and Home Exit Alarms – Inexpensive bed and chair exit electronic monitors otherwise known as Fall Alarms, assist with the observation of patients and family members to help reduce falls and the potential for elopement from home or a facility. A variety of sensor accessories may be used including toileting sensors, bed/chair sensors, infrared sensors and self releasing sensors may be attached to the monitor to reduce risk. These alarms include a gentle voice reminder not to get up without assistance. Many of these devices are unknown to the general public. Pendants to call caregivers when help is needed are also very useful.
Floor Cushions and Bath Mats – Certain areas of the home are very high risk for injury from falls like the bathroom. Special floor cushions and bath mats are designed to help reduce the impact from a fall and are frequently talked about in the clinical literature. These floor cushions are tri-fold in design, making them convenient to carry to areas requiring the most immediate protection. Bathrooms are also very high risk zones. The sure step bath mat can be used to significantly reduce the impact of a fall. The mat is impervious to water and bacterial growth and can be custom cut to fit the contours of any bathroom or floor.
Additionally, Medical Nurse Training, Inc. has partnered with leading manufacturers of these low cost medical technologies to provide these devices predominately available only through hospitals and nursing homes to the general public at institutional prices. By going to http://www.MedicalNurseTraining.com and http://www.SaferFalls.com you can get a broad overview of the types of programs we offer to the medical community and review blogs. Medical Nurse Training, Inc. welcomes discussions of programs and listeners/viewers will greatly benefit from this information. These medically sound approaches have the potential to reduce government costs in the Billions of dollars over the next few years.
Please go to http://www.MedicalNurseTraining.com for more information on these programs and devices.
# # #