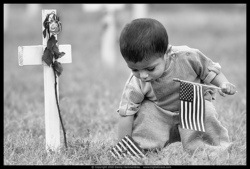 Saratoga Springs, NY (PRWEB) May 19, 2010
BestTravelDeals.net, has announced their Top Ten List of Memorial Day Travel Deals. While Memorial Day is just around the corner there is still plenty of time to book your Memorial Day getaway.
1. Up to 60% Off Hotels in Major Cities: Enjoy up to 60% off hotels in major cities including New York, San Francisco, Miami, Boston, Orlando, Los Angeles, Las Vegas and London. Deals include The Wellington Hotel in New York City for $127 per night, The Deauville Beach Resort in Miami for $119 per night, and the Custom Hotel in Los Angeles for $72 a night.
2. Las Vegas Memorial Day Deals: With deals such as $31 night at the Excalibur Hotel you can double your savings in the casinos.
3. Myrtle Beach Memorial Day Deals: VisitMyrtleBeach.com is offering some great Myrtle Beach Vacation Packages. You can find rooms for Memorial Day weekend for as low as $43 per night.
4. New York City Memorial Day Deals: Visit the city that never sleeps over Memorial day weekend with 4 Star hotel deals from Travelocity for as low as $216 per night. There are also air and hotel packages available.
5. Hawaii Memorial Day Deals: Enjoy Memorial Day on the beautiful beaches of Hawaii with hotel deals for as little as $59 per night at the Continental Surf Hotel in Honolulu.
6. Memphis Memorial Day Deals: Take a walk down Beale Street this Memorial Day Weekend or visit the King at Graceland with hotel deals up to 30% and as low as $28 per night.
7. Seattle Memorial Day Travel Deals: Cruise from Seattle to Alaska and Sawyer Glacier for 7 days with ocean view cabins starting at $599.
8. Orlando Memorial Day Travel Deals: The kids will love this deal. The Hampton Inn Orlando is offering a "Disney Your Way 3 Day" Package starting at $189 a night. This package includes 4 nights and 2 Adult 3 day Disney Magic Your Way base tickets.
9. Atlanta Memorial Day Travel Deals: The Atlanta Marriott Marquis is offering a "Planet Shark Package" which includes breakfast and two passes for the Atlanta Aquarium where you can check out the "Planet Shark: Predator or Prey" exhibit. The package is advertised starting at $219 per night but we found rates as low as $199 for Memorial Day weekend.
10. Boston Memorial Day Travel Deals: Celebrate Memorial Day by taking in some of our Nation's history in Boston. At the Radisson Hotel near Boston Common you will enjoy rates from $158- $211.
For more Memorial Day Travel Deals ideas visit BestTravelDeals.net.
# # #