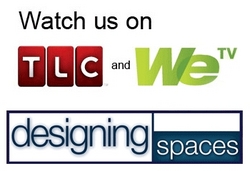 Using state of the art medical technology, Cablz® stands out as a truly functional and good looking eyewear retainer.
Deerfield Beach, FL (PRWEB) May 18, 2010
Summertime is around the corner, and for most of us that means spending time outdoors, and of course -- wearing our sunglasses. If you wear an eyewear sock or a cord on your glasses, you might experience it tangling or sticking uncomfortably to your skin. On Designing Spaces we've invited Ron and Holly Williams—makers of Cablz®. Together they'll show viewers a very unique way to keep your sunglasses where they're supposed to be! Make sure you tune in to Designing Spaces Friday, May 21st at 7:30am on the WE network, and Saturday, May 22nd at 7:00am on TLC (ET/PT).
Many of us have experienced our sunglasses get tangled in an article of clothing or the retaining cord getting stuck. After explaining how a real incident in life lead him to making Cablz®, Ron says, "Cablz® Eyewear Retainers are more than style; they are a function. Made with surgical-grade stainless steel cable, the idea is to keep the eyewear secure. It doesn't touch your neck while you are wearing your glasses -- and allows free range of motion instead of catching on clothes."
You'll want to stay tuned as they walk you through real life situations where viewers can see the actual benefits of using Cablz®.
Using state of the art medical technology, Cablz® stands out as a truly functional and good looking eyewear retainer.
For more information visit, http://www.cablz.com. To catch the show again, check out http://www.designingspaces.tv, where you'll find a link to Cablz.
About Designing Spaces: Created by O2 Media's Quorum Productions, Designing Spaces is a half-hour informative series that inspires viewers to make every space count and instructs them on the smartest ways to make their homes more beautiful and functional. From advice on large-scale renovations to small modifications, simple tips on making everyday tasks easier to decorating on a budget, this is the one show that provides you with all the comprehensive information you'll need, presented in a fun, easy-to-follow format.
Quorum Productions, a wholly-owned subsidiary of O2 Media Inc., is a Florida-based production company that is nationally renowned for creating award-winning educational programming. Guests on Designing Spaces have included representatives from companies such as Microsoft, Disney, MTV, Samsung, Chase Bank, Procter & Gamble, Wal-Mart, Celebrity Cruise Lines and many others.
If you have a great idea for a story, or want to be a part of the show please contact Lysa Liemer at lysa(at)designingspaces(dot)tv. For Media-Marketing Relations please contact Limor Windt at limor(at)o2mediainc(dot)com, or call (954) 691-1102.
###