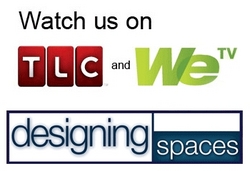 KOR-fx™ creates a powerful illusion that you are actually there in whatever you are playing, listening to, or watching.
Deerfield Beach, FL (PRWEB) May 18, 2010
New technology is constantly improving the movie and video game experience. Screens are bigger, and audio is now five-channel surround and beyond. But there is still an aspect of sound that some feel is lacking, and that's why we invited Immerz, Inc. to the show. Along with Shahriar Afshar, CEO of Immerz, the Designing Spaces team will walk you through the ultimate audio dimension. Make sure you tune in to Designing Spaces Friday, May 21st at 7:30am on the WE network, and Saturday, May 22nd at 7:00am on TLC (ET/PT). Learn about emotional surround sound—as well as a great gift idea for dad's special day!
Afshar shares with viewers a technological breakthrough in acoustics, called KOR-fx™. "At Immerz we have developed KOR-fx™, which is an entirely new acousto-haptic technology that revolutionizes the way you enjoy and interact with multi-media -- including video games, music and movies.
"KOR-fx™ is a device that lies over your shoulders and delivers nearly imperceptible low-frequency vibrations to selected areas of the chest. The vibrations trigger the nervous system and continually monitors the internal vibrations in your chest cavity whenever you speak, laugh, or cry," Afshar adds.
KOR-fx™ creates a powerful illusion that you are actually there in whatever you are playing, listening to, or watching. By stimulating the body's own neural system, you get the powerful feeling of immersion.
Gamers especially benefit from KOR-fx™ because of its unique ability to provide directional feedback, creating a seventh-sense awareness of where the next move is coming from.
To learn more about KOR-fx™ visit http://www.immerz.com.
About Designing Spaces: Created by O2 Media's Quorum Productions, Designing Spaces is a half-hour informative series that inspires viewers to make every space count and instructs them on the smartest ways to make their homes more beautiful and functional. From advice on large-scale renovations to small modifications, simple tips on making everyday tasks easier to decorating on a budget, this is the one show that provides you with all the comprehensive information you'll need, presented in a fun, easy-to-follow format. Quorum Productions, a wholly-owned subsidiary of O2 Media Inc., is a Florida-based production company that is nationally renowned for creating award-winning educational programming. Guests on Designing Spaces have included representatives from companies such as Microsoft, Disney, MTV, Samsung, Chase Bank, Procter & Gamble, Wal-Mart, Celebrity Cruise Lines and many others.
To view a show online, just go to http://www.designingspaces.tv. If you have a great idea for a story, or want to be a part of the show please contact Lysa Liemer at lysa(at)designingspaces(dot)tv. For Media-Marketing Relations please contact Limor Windt at limor(at)o2mediainc(dot)com, or call (954) 691-1102.
###