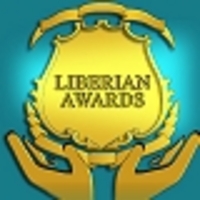 "Liberian Awards is a selfless act of giving back to the community." ~Kletos Fotibu
Philadelphia, Penn. (PRWEB) May 19, 2010
Liberian professionals and scholarship recipients will be recognized by Liberian Awards for their accomplishments as contributors in the areas of academia, government, corporate America and non-profit work during an award ceremony on August 6, 2010, at the Philadelphia Airport Marriott.
Liberian Awards recipients exemplify the power of education and determination. They have obtained the "American Dream" and are role models to immigrants, minorities and youths. As part of the program, professional award recipients will act as mentors to scholarship winners. Scholarships are based on academic merit, and will be given to youths of Liberian descent currently attending U.S. colleges. Information on honorees can be found at http://www.liberianawards.com/honorees. The Liberian Awards ceremony' attendees will be entertained as Liberian and American cultures are combined for dinner, dance and performances.
History of Liberian Immigrants
Liberian immigrants escaped war to find hope in America and have transformed hope into success. The shared history and connection between Liberia and the United States of America are many: Freed slaves were repatriated to the West African nation in hopes of building a new life; The constitution of Liberia was written by an American; Liberia was an American ally in World War II and Liberia's—and Africa's—first female President, Madam Ellen Johnson-Sirleaf, was Harvard educated. Like their President, Liberians have capitalized on the educational opportunities of America and have used it to fuel their success.
About Liberian Awards
Liberian Awards is a minority-owned business designed to lead and inspire the
educational and professional success of Liberians in Diaspora. For more information, visit http://www.LiberianAwards.com.
# # #