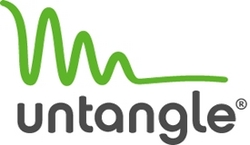 San Mateo, CA (PRWEB) May 17, 2010
Untangle, Inc., a network software company, today announced a new free utility to help Facebook® users easily regain control of their privacy, called SaveFace™.
Bob Walters, CEO of Untangle, said: "We wanted to help our community to get back the Facebook of old, when privacy was more respected and Facebook was a trusted place to share things with friends and family. So, we took it upon ourselves to provide folks with a one-click fix for 'locking-down' Facebook privacy settings. Growing public concern and the torturous process for manually setting privacy policy make the need for such a tool obvious."
SaveFace is a simple-to-install bookmark utility that, when invoked, automatically changes your Facebook settings so that only your Friends can see your information. This includes Photo Groups, your profile, your wall, and a host of other content that Facebook now makes public by default. The app runs in the user's browser – Untangle has no access to user data during the process.
Untangle, an established network security company, will increasingly concentrate on the enforcement of user privacy and data protection rights. Walters said: "After all, without these two, how can you be secure?"
Untangle actively invites and encourages everyone to download, improve, and distribute SaveFace.
Walters concluded: "Let's all work together to make the internet a safer place."
SaveFace is available for free at http://www3.untangle.com/saveface
###