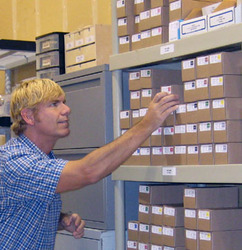 Kirkland, Washington, USA (PRWEB) May 18, 2010
Michael Golding is an avid cyclist and a man with a dream. His dream was to work for the biggest software maker in the world: Microsoft. A self-taught computer programmer, it seemed Mr. Golding's dream would never stand a chance competing with a multitude of highly trained and experienced candidates. But cyclists are competitive and Mr. Golding wasn't about to let a little thing like that stop him.
In 1994, Mr. Golding answered an ad for a "disk tester" and subjected himself to the grilling of the all-day-long Microsoft interview process. He left Microsoft on interview day with an all too familiar feeling. "We'll let you know," he was told, and he knew what that meant. Emotionally bruised and dejected, there was only one thing to do after that. Go for a bike ride.
Before he could refill his water bottle, the phone was ringing with an offer for a dream job at Microsoft. The voice on the line asked, "When can you start?" Two days later, Mr. Golding was sitting in an office on the main Microsoft campus in building 4, the same building where Bill Gates used to have his office. His daily commute involved a 44 mile round trip bike ride to the main Redmond campus.
9 years later, Mr. Golding reminisced at his Microsoft retirement party with fond memories of working on several versions of Windows, Internet Explorer, and in the Digital Media Group.
What happened next was only natural. Mr. Golding combined his knowledge of technology with his passion for bicycles to form Aspire VeloTech, now the largest dealer in the world of American made Chris King precision bicycle components. "Without my passion for bicycles and my experience at Microsoft, Aspire VeloTech would have never had become the success that it is today," said Mr. Golding. His company has served over 22,000 customers worldwide since he left Microsoft in 2003. His company also features American made bicycle components from notable American manufacturers such as Phil Wood, White Industries, and Paul Components.
"Making American made products available to cyclists worldwide gives me and the staff here at Aspire a great feeling of pride," said Mr. Golding as he inspected the inventory in his warehouse. "There's a huge demand for American made products. They're known for quality and are becoming harder and harder to find," he says. "American made components are very prestigious to our customers in Europe, Canada, Asia, Australia, New Zealand, and all over the world," said Mr. Golding.
Visitors are invited to sign up for his company's free newsletter and view bicycles from all over the world in his company's online customer bicycle gallery.
###