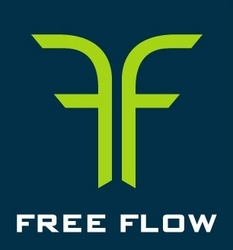 FreeFlow is on an aggressive growth path in 2010 and the exemplary skill-set of these two executives establish a solid benchmark for the expansion of our global team."
San Jose, CA (PRWEB) May 19, 2010
FreeFlow, the world's leading provider of alternative channel solutions for at-risk inventory in consumer electronics companies, announced this week the appointment of two senior executives to its global business development organization. Reverse Logistics and Aftermarket solutions executive Mike Plesha joins FreeFlow's North America organization with UK-based Stefan Lampinen bringing 20-plus years of games, entertainment, mobile and consumer electronics expertise to the company's European business development team.
Mr. Plesha is an accomplished senior sales executive in all aspects of global electronics contract manufacturing, supply chain and logistics services to the consumer electronics, high technology, and software vertical markets. Most recently, Mr. Plesha was Vice President of Vertical Market Development at GlobalWare Solutions where he helped define reverse logistics and other aftermarket solutions for the data storage and consumer electronics sectors.
Mr. Lampinen has deep experience in the European games industry, most recently as part of Microsoft's Entertainment and Devices Division where he spearheaded Microsoft's Consumer Entertainment entry into emerging markets by managing the launch of Xbox 360 and Windows. Before Microsoft, Mr. Lampinen held senior positions at Nokia and Electronic Arts.
"With the depth and breadth of our installed base in at-risk inventory solutions for consumer electronics companies we are thrilled to have the vertical expertise and executive relationships that Mike Plesha and Stefan Lampinen bring to our global sales organization," remarked Alan Scroope, FreeFlow CEO. "FreeFlow is on an aggressive growth path in 2010 and the exemplary skill-set of these two executives establish a solid benchmark for the expansion of our global team."
FreeFlow has proven to be a top Sales and Supply Chain partner by addressing its clients' needs to build secure alternative channels for at-risk inventory. Slow-moving, aging or end-of-life finished goods as well as consumer returns inventory sold as-is or refurbished is a multi-million dollar market for FreeFlow's Global 1000 customers. The company's branded and anonymous private marketplaces allow stock to be sold at auction, fixed price, or minimum price. Auction and 'member privilege' dynamics are deployed to improve bidding performance, resulting in higher financial recovery. With its private, detailed market analysis, integrated performance metrics and end-to-end business support services, FreeFlow provides low-cost, secure, high recovery alternative channel solutions for excess and at-risk inventory in all stages of the product lifecycle.
About FreeFlow
Founded in 2001, FreeFlow improves its customers' profitability by helping them identify excess and at-risk inventory and dispositioning the inventory through the alternative channel best suited for that inventory. FreeFlow's customers include Apple, Creative Labs, Microsoft and SanDisk. FreeFlow's leadership in the supply chain arena has been recognized with numerous industry awards, including Deloitte Best-Managed Companies recognition in 2010 and the Supply & Demand Chain Executive 100 and the Ruban d'Honneur European Business Award for Information and Communication Technology Effectiveness in 2009. Privately-held, FreeFlow has headquarters in Tralee, Ireland and US headquarters in San Jose, California. For more information, visit http://www.FreeFlow.com.
Press Contact:
Anne Patterson
FreeFlow
860.705.0285
Anne_Patterson(at)FreeFlow(dot)com
# # #