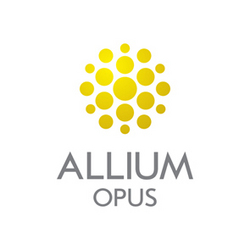 Major events require dictatorial leadership coupled with a democratic management style.
London, UK (PRWeb UK) May 25, 2010
Allium Opus, on the occasion of the launch of their full range of major event services, wants to make a critical point - coalitions work wonderfully well. Strong coalitions and effective collaboration are critical when developing and delivering successful major events. The way members of the UK media debate the stability and functionality of the brand new, historic governing coalition between Cameron's Conservatives and Clegg's Liberal Democrats, one would think coalitions are unproven, unworkable and unworthy. However, Will Glendinning, founder of Allium Opus, says those fears are absurd.
"Whether it's a major sporting event, an iconic piece of public art, a huge ceremony or a major corporate launch, a major event requires cooperation and collaboration, under some unique circumstances. Typically this involves the fusing of public and private organisations, governing bodies and stakeholders, a group of artists or heavily regulated groups with more laissez-faire organisations," said Glendinning.
Developing and delivering major events involves aligning and managing an often bewildering array of numerous industries, organisations and individuals against a fluid, continually changing backdrop and with an immovable deadline. It is both a discipline and an art. To add to the excitement, these events are typically carried out in an incredibly exposed environment. There is nowhere to hide! It is these latter points and the associated pressures that make managing live events unique. They also make forming effective coalitions mandatory.
With accountability, scrutiny, risk and financial exposure now at the forefront, driving most agendas, effective coalitions and open collaboration represent the only practical way of managing successful major events. Why? "Well, coalitions not only reduce individual risk and exposure, but also, by their very nature, have a mandate to scrutinise everything, have built-in transparency and each party within a coalition has a duty to be accountable to the others," said Glendinning.
However, success isn't guaranteed with a coalition alone.
Major events require dictatorial leadership coupled with a democratic management style. This may seem at odds with the nature of a true coalition. But bear in mind that an event's deadline will not move, making it vital to deliver peerless results on a completely fixed timeline. There come points during the planning of major events, when, if the due process of democracy fails to resolve a problem or deliver a result, strong qualified leadership is required to reach a final decision. The deadline is not going to move; progress demands decisions are made. Such decisions are made with far greater ease if organisations are working together, in a coalition, than they would be if key organisations work in silos, or at cross-purposes.
Allium Opus has led and supported coalitions which have achieved impressive success; from helping shape the Cultural Olympiad, supporting the Department for Culture Media and Sport and leading the World Championship Series Triathlon through to strategic direction of Le Tour de France's potential return to the UK and huge public art projects such as Dominoes 2009.
Let's hope the UK's political system and economy reap similar rewards with their coalition.
About Allium Opus:
Having led, produced and managed some of the largest major events the world has ever seen, Will Glendinning founded Allium Opus in 2008. Following two years of great success, 2010 sees the launch of their full range of consultancy and project management services. Allium Opus has a clear mission to enable major events to come to fruition effectively, efficiently and perhaps most importantly - enjoyably.
To deliver this mission, Allium Opus collaborates with individuals and organisations across diverse public and private sectors - from entertainment, the arts, sport and music through to exhibitions and architecture - creating and nurturing powerful working relationships, coalitions and joint ventures - providing major event consultancy and project management services. Put simply, Allium Opus is about one thing . . . enabling ideas to flourish.
For more information about Allium Opus, Will Glendinning or to arrange an interview, please call or email us.
###