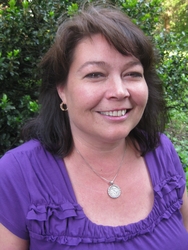 "Ms. Spooner's strong business background combined with her love of diverse cultures and languages make her a perfect fit for Rapport International" explains Executive Director, Ms. Wendy Pease.
Sudbury, MA (PRWEB) May 20, 2010
Rapport International, LLC is pleased to announce the hire of Ms. Linda Spooner as Director of Project Management.
Ms. Spooner brings over 10 years experience in project management with a strong emphasis on operations, administration, and budgeting. Ms. Spooner's extensive experience includes managing IT projects and applications, database management, contract negotiations and problem resolution.
At Rapport International, Ms. Spooner will be responsible for the management of all foreign language translation and interpretation projects while developing systems to streamline and increase the speed and output of the quality translation and interpretation services provided by Rapport International. According to the Executive Director, Ms. Wendy Pease, "Ms. Spooner will use her strong management, organization and communication skills to provide Rapport clients with the highest quality customer service."
Based in metro-west Boston, Massachusetts, Rapport International provides precise, professional translation services in over 100 languages. Through expertise and dedication to quality, Rapport provides the highest caliber linguists to meet each project's needs. Rapport International develops long-term, successful relationships with clients such as Learning Curve Brands, Wellington Management, and the State of MA among others, by handling their foreign language communications effectively and cost-efficiently. Along with extensive translation experience, Rapport translators have advanced degrees and training in the appropriate commercial, industrial or technical fields. Areas of expertise include: medical, legal, technical & manufacturing, financial, consumer products, and foreign language desktop publishing.
Ms. Spooner will be located in Rapport International's Massachusetts's office and can be reached via email at lspooner (at) rapportintl (dot) com.
For more information regarding Rapport International, please visit http://www.rapportintl.com.
###