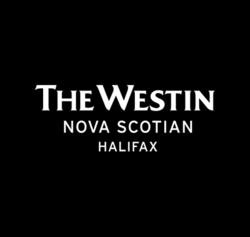 Halifax, NS (PRWEB) May 19, 2010
Offering guests superior Halifax accommodations, Expedia® travelers have ranked the Westin Nova Scotian among the world's best hotels on this year's Expedia Insiders' Select™ list. The list formally recognizes individual hotels worldwide that consistently deliver excellent service, a great overall experience and a notable value. The full list represents only a small percentage of the world's top hotels from the more than 110,000 hotel properties offered on Expedia.
"Delivering our guests superior service is a top priority at the Westin ," said Guido Kerpel, General Manager. "We are pleased that our efforts have been acknowledged by Expedia travelers and look forward to hosting even more Halifax conference, leisure and business travel guests with our high level of service."
The 2010 Expedia Insiders' Select™ list is compiled based on the more than one million Traveler Opinions hotel reviews collected by Expedia, combined with a value rating and the local market expertise of more than 400 Expedia employees in local markets worldwide, resulting in an easy-to-browse list that provides travelers with a powerful way to find the perfect hotel using the trusted insight of other travelers like them. The list showcases the diverse selection of travel destinations and hotel properties. For more information, visit http://www.expedia.com/insidersselect .
Hotel guests enjoy the Farmers Market every Saturday morning where the province's farmers, artisans and artists sell their high quality products, located minutes from the popular Halifax hotel overlooking Halifax Harbour. The Farmers Market, come this August, will be even closer to the Westin when it moves to its new home directly behind the hotel on the Halifax Habour. A weekend at the AAA Four Diamond Westin Nova Scotian always includes the best Halifax Sunday Brunch in Elements restaurant, also very popular with weddings in Halifax to complete a very special occasion in style at the historic downtown Halifax hotel.
Expedia travelers can take advantage of the complimentary shuttle service to experience the exciting Halifax nightlife, unique shopping or a trip back into history at the many Halifax attractions close to the hotel.
About the Westin Nova Scotian
Deep in the heart of downtown Halifax, the AAA Four Diamond Westin Nova Scotian, owned and operated by New Castle Hotels & Resorts, offers first-class accommodations in elegant and historic surroundings. With 310 well appointed guest rooms and a great location, guests are provided with a complimentary shuttle service for fabulous downtown shopping, exciting nightlife, historic attractions, and numerous restaurants. For more information, visit http://www.westin.ns.ca or call toll free at 1-877-9-WESTIN.
About New Castle Hotels and Resorts
New Castle Hotels and Resorts own and/or manage 30 resorts and hotels in the United States and Canada. The hotel management company consistently ranks in the country's top 100 hotel management and development companies in hospitality industry trade publications. For more information on New Castle Hotels and Resorts, please contact Gerald P. Chase, president and chief operating officer, at (203) 925-8370 or visit the corporate website at http://www.newcastlehotels.com.
# # #