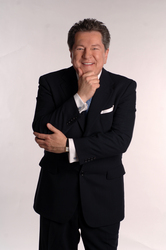 Finally a guy with nicer taste than ours. Entertainment Weekly
Houston, TX (PRWEB) May 20, 2010
Moment of Luxury has received a nomination from the National Academy of Television Arts and Sciences, Daytime Emmy Awards for Outstanding Original Song. Peter Fish composed the music and lyrics, which are sung by the incomparable Steve Tyrell. This is the seventeenth nomination for Peter Fish with six victories, so far.
In each episode, Moment of Luxury travels to a different location around the world where host, Bill Stubbs, examines the essence of the local style and luxury. Bill distills the essence of that trip into new interior or lifestyle applications, demonstrating doable design solutions and affordable "moments of luxury" that viewers can enjoy in their own homes.
Moment of Luxury is seen in 83% of the United States on public broadcasting stations by 7 to 9 million unduplicated viewers. This successful series is in Preproduction for season 3 with shooting planned for France, Italy, Hong Kong, as well as domestic locations.
Moment of Luxury
OVERVIEW

Bill Stubbs, visionary and host of Moment of Luxury, is an award-winning international designer and one of Architectural Digest's "top one hundred designers in the world," author, TV personality and lecturer http://en.wikipedia.org/wiki/William_Stubbs_(interior_designer) http://www.wwstubbs.com
Personality driven lifestyle consumer brand, based on a multi-media-platform, with a weekly Public Television series bringing "Luxury" - excellence, comfort and exclusivity - to a broad range of consumers http://www.momentofluxury.com
Fully integrated property - TV, print, website, licensing and retail - delivering an episode audience of over 1.2 million viewers and reaches 83% of US households
Presented to PBS stations by New York national presenting station WNET/WLIW http://www.wliw.org/momentofluxury.com
Multi Emmy award winning production team http://pipl.com/directory/people/Eve/Krzyzanowski
Bill Stubbs is like a carbonated drink. He has an enormously winning personality. He is optimism. He is hope. He is sunny vistas. Nicholas Von Hoffman, Architectural Digest
No wonder they call him the "Indiana Jones of interior design." Liz Smith, Daily News
Finally a guy with nicer taste than ours. Entertainment Weekly
The show is not lifestyles of the rich and famous. It's about relationships and people enhancing their lifestyles. Maggie Galehouse, Houston Chronicle
TELEVISION, WEBSITE & PR
- Exhibits prime time with up to 4 plays per week
- Weekends 1 PM – 7 PM
- Delivers coverage - 83% of USTVHH
- 1.5 National HH Rating Cum.
- Per episode HH audience delivery 1.2 million
- Frequency: 4770 telecasts over the past year
- 7 to 9 million unduplicated viewers

Website, electronic database, subscription, podcasting
Regular National TV morning show appearances, National print profiles including NYT, People, Regular guest on Martha Stewart Living Radio
###