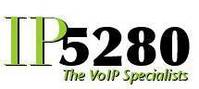 Because we're delivering more sophisticated IP applications such as custom call routing, voice-to-email and complex conferencing services it became evident we needed to expand our channel and service options so our customers could continue to receive the 'white glove' experience
Denver, CO (Vocus) May 19, 2010
IP5280 Communications, a national business voice over IP and unified communications leader, today launched several new programs that accommodate the company's rapidly growing customer base. Among these developments is an expanded agent program, enhanced customer service strategies, and a network expansion.
IP5280's new channel partner initiative is led by Paul Mahn who joins the company from a lengthy telecom management carrier at companies including Integra, Level 3, ICG, Touch America and Sprint. Among Mahn's new responsibilities is managing growth in the partner community, particularly as an increasing number of agents look to transfer the bulk of their opportunities from traditional telecom companies to next-generation service providers. Mahn will oversee IP5280's recently launched channel partner portal which is an interactive and highly specialized place for agents to gain access to dozens of presentations, collateral, quoting tools, customer service offerings and promotions. Mahn will also work with partners to develop an aggressive commission structure, additional online support tools, and local representation in critical national markets.
Also announced today, IP5280 will now offer its clients 24x7 live business-class customer service, delivering expert one-on-one technical advice, trouble-shooting and telephone support round-the clock. Additional live telephony-based customer service does not replace IP5280's high quality on-site customer service, but instead adds options for customers who may need immediate support. This move comes on the heels of a new strategic agreement IP5280 signed with LinkLogic to provide customers with a complete VoIP, LAN, WAN, application and infrastructure trouble-shooting solution. IP5280 invests heavily in customer service which has led to the company having one of the lowest churn rates in the industry.
"Because we're delivering more sophisticated IP applications such as custom call routing, voice-to-email and complex conferencing services it became evident we needed to expand our channel and service options so our customers could continue to receive the 'white glove' experience," said John Scarborough, co-founder and managing partner for IP5280. "With 700 percent growth in our business, it is clear that VoIP has arrived as the sweet spot for the communications industry. Properly managing growth so that customers have uninterrupted, seamless solutions and contact with IP5280 is our focus."
Recently IP5280 expanded into new solutions, including the launch of its own cloud-based Internet telephony platform, called CLOVER (cloud over enterprise resources). CLOVER is designed specifically to optimize the performance of VoIP and SIP communications. By leveraging a network of best-of-breed feature servers – including Broadsoft, Microsoft OCS and open source – CLOVER's architecture delivers optimal performance, increased redundancy and enhanced customization capabilities at a lower cost point. IP5280 also announced today that it has further bolstered its industry-leading CLOVER technology by adding a third node to its network, so business customers have reassurance their valuable voice and data traffic will be protected. IP5280 plans to add additional nodes in Albuquerque and Salt Lake City in 2010.
"As customers become more comfortable with unified communications and IP-based platforms, they become more demanding," continued Scarborough. "Our strategy is to stay ahead of the industry curve in technology, customer service, and agent relationships so that we are always pleasantly surprising customers."
About IP5280 Communications
IP5280 Communications is a next-generation global unified IP communication provider specializing in VoIP and converged IP voice, video and data services for business customers. Trusted by thousands of business enterprise users, communication agents, partners and wholesalers of IP managed services throughout the world, IP5280 offers carrier-class communications for businesses large and small, with significant savings over traditional phone company business services. Selected by ColoradoBiz magazine as one of top 3 Best Companies to Work For in Colorado, and proudly ranked by the magazine as a part of the elite Colorado TOP250 Private Companies in Colorado, IP5280 Communications provides businesses the most advanced IP solutions to meet a variety of IP networking needs. See more at http://www.ip5280.com.
###