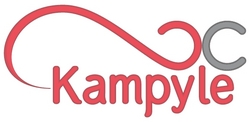 Ramat Gan, Israel (PRWEB) May 19, 2010
Kampyle, a provider of Feedback Analytics to websites and companies, announced today it has been selected as a finalist for the Red Herring Europe 100 award, a prestigious list honoring the year's most promising private technology ventures from the European business region.
The Red Herring editorial team selected the most innovative companies from a pool of hundreds from across Europe. The nominees, such as Kampyle, are evaluated on both quantitative and qualitative criteria, such as financial performance, technology innovation, quality of management, execution of strategy and integration into their respective industries. This unique assessment of potential is complemented by a review of the actual track record and standing of a company, which allows Red Herring to see past the "buzz" and make the list an invaluable instrument for discovering and advocating the greatest business opportunities in the industry.
During Kampyle's three-year history, the company has achieved several major milestones, including a customer growth rate of more than 600 percent. Kampyle now has more than 35,000 customers worldwide, including KPN, O2, Rent.com, B&H and EyeBuyDirect.com. More than 600 million users have seen the Kampyle feedback button on websites and products around the world. Additionally, Kampyle has partnered with companies vital to its customers, including Google, Salesforce.com, Omniture, Nedstat, GoDaddy, ConstantContact, Web.com, Amdocs and others. In addition, Kampyle users report a 17 percent increase in their customers' satisfaction levels.
"Kampyle was selected as a finalist for the Red Herring 100 in recognition of our tremendous growth and adoption of our solutions, which help companies connect more personally with their customers to achieve stronger brand loyalty and customer satisfaction," said Ariel Finkelstein, co-founder and CEO of Kampyle. "We're giving tens of thousands of Kampyle customers in Europe and throughout the world the means for more authentic, customer-driven conversations than were ever possible with pre-set technologies such as surveys or polls."
The finalists are invited to present their winning strategies at the Red Herring Europe Conference in Paris, May 25-27, 2010. The Top 100 winners will be announced at a special awards ceremony on May 27 at the conference.
About Kampyle
Kampyle has pioneered the field of online Feedback Analytics, delivering websites, online retailers and companies a powerful software-as-a-service (SaaS) platform to collect, analyze, measure and manage online user feedback on services, products and customer experiences. Founded in 2007, Kampyle has processed more than 12 million feedback forms in over 60 languages, and amassed more than 35,000 customers in 191 countries.
# # #