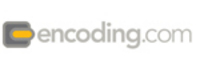 "We believe that the high-quality VP8 codec, along with a royalty-free usage license, will be adopted by many leading video publishers and establish WebM as a formidable new player in the video format ecosystem."
San Francisco, CA (PRWEB) May 19, 2010
Encoding.com, the world's largest video encoding service, announced its plans to support the new WebM open media project introduced at today's Google I/O developers conference. Google announced it would contribute to the project the recently acquired VP8 codec, a high-performance video codec optimized for the web, under a royalty-free license. Encoding.com provides video encoding services to leading video publishers and platforms supporting all popular web and mobile media formats and today, announced its support for encoding to the WebM format utilizing the VP8 codec. Encoding.com joins other industry leaders including Mozilla, Opera, Google, YouTube, and many major software and hardware manufacturers, in announcing support for VP8 and the WebM open web media project.
Google is open sourcing VP8, a video codec developed by On2 Technologies, a leading video compression firm acquired by Google, and contributing it to the WebM project under a royalty-free license. As an open-source, royalty-free, video compression technology, WebM is designed to provide high-quality video across all resolutions and bitrates. It gives developers the ability to innovate with and deploy high-quality video compression technology without paying per-unit, streaming, or title-based royalty or license fees.
Encoding.com, with its laser-like focus on the complex video conversion component of the video production workflow, provides its SaaS-based "Encoding in the Cloud" to over 500 video platform providers, professional video agencies, and video websites. Transcoding is required to make source video available in all of the popular formats for consumption on web and mobile devices -- Flash, HTML 5, iPhone / iPad, Android, etc. Formidable players like Microsoft, Apple, Adobe, and now Google with the WebM project, are providing video developers with many video format options. Encoding.com saves these video developers hours of research and experimentation by providing simple presets for encoding for a range of video playback devices. And, using the infinite scalability of cloud-based computing, Encoding.com is able to provide guaranteed service level agreements for completion of encoding projects.
"Encoding.com is excited to join Google and its other industry leaders in the WebM project to support the VP8 open-source initiative," said Jeff Malkin, president of Encoding.com. "We believe that the high-quality VP8 codec, along with a royalty-free usage license, will be adopted by many leading video publishers and establish WebM as a formidable new player in the video format ecosystem."
Encoding.com, the world's largest video encoding service with over one-million media files encoded per month, makes video transcoding into all popular formats easy, cost-effective and instantly scalable. Over 500 global enterprises and SMBs–video platform providers, professional video agencies, and video websites–realize substantial efficiencies, reductions in capital costs, infinite scalability via cloud computing, and guaranteed service level agreements when entrusting the essential and dynamic transcoding portion of their video creation workflow to Encoding.com. Encoding.com received Series A funding in 2010 from Metamorphic Ventures and angel investors: Patrick Condon, Fred Hamilton, Zelkova Ventures, Dave Morgan and Allen Morgan. It was selected as an Editors' Picks for 2010 by StreamingMedia.com. This Software-as-a-Service (SaaS) business is based in Denver, Colorado and San Francisco, California. For more information about Encoding.com, visit http://www.encoding.com.
For more information:
Frances Mann-Craik
Addison Marketing
frances(at)addisonmarketing(dot)com
408-868-9577
# # #