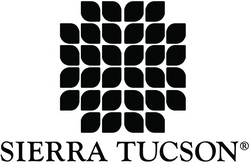 This in-depth training is extremely valuable to clinical professionals whose clients have sexual issues
Tucson, AZ (Vocus) May 19, 2010
For the first time, Sierra Tucson is offering Certified Sex Addiction Therapist (CSAT®) Training to professional therapists. In conjunction with the International Institute for Trauma and Addiction Professionals (IITAP), Sierra Tucson will make Module 1 of 4 available September 1-5, 2010, with remaining Modules presented at later dates.
The IITAP mission states that CSAT® Certification Training provides formal training and knowledge in the task-centered approach for the treatment of sexual addiction and sexual compulsivity. Sierra Tucson's Clinical Director, Nancy Jarrell, M.A., LPC, EAP, adds, "Combined with access to Sierra Tucson's expert staff and long-successful Program for Sexual and Trauma Recovery, professionals will gain vast knowledge and understanding that can intensively improve their therapeutic skills and success in working with sexually compulsive individuals."
Benefits to professionals who participate in the training will include:

Expertise to provide inpatient treatment in an outpatient setting
Exposure to the latest addiction treatment technology
Networking and support on personal and professional issues from IITAP, the CSAT Certification Advisory Board, and fellow CSATs working in this challenging specialty area
Discounts on books, CDs, and DVDs, etc., through Gentle Path Press
Eligibility to attend the annual IITAP Symposium
Prioritized access to a fast track to become a CMAT (Certified Multiple Addiction Therapist)
Referrals from the following websites, which garner approximately 65,000 visits per month: GentlePath.com; IITAP.com, SexHelp.com, SexHelpWorkshops.com
The September 2010 training will take place in two locations:

September 1, 2, 5 – Hilton Tucson El Conquistador Golf & Tennis Resort, 10,000 N. Oracle Road, Tucson, AZ 85704
September 3, 4 – Sierra Tucson, 39580 S. Lago del Oro Parkway, Tucson, AZ 85739
The training will be facilitated by Patrick J. Carnes, Ph.D.; Kenneth M. Adams, Ph.D., CSAT; and Tami VerHelst, Vice President, IITAP.
IITAP is providing 30 Continuing Education Credits (including 2 CECs of Ethics) awarded through CABBC, NBCCC, NASW, and NAADAC. IITAP is approved by the American Psychological Association to sponsor continuing education for psychologists. IITAP maintains responsibility for this program and its content.
"This in-depth training is extremely valuable to clinical professionals whose clients have sexual issues," states Susan O'Day, M.S., ICADC, CMHP, EAP, Unit Therapist for Sierra Tucson's Program for Sexual and Trauma Recovery. "Sexual compulsivity can be hard to identify, but it can destroy a person's life and have devastating impact on his or her family. When people become willing to sacrifice their most important relationships to satisfy a compulsive behavior, their capacity to live joyfully is gone. Treatment from highly qualified professionals can guide hurting individuals back to self-worth and a better way of life."
More details and registration information about this high-level training are available on Sierra Tucson's website.
About Sierra Tucson
Sierra Tucson is a licensed, accredited residential treatment center that is internationally respected as a leader in the treatment of addictions, behavioral disorders, and chronic pain. For over 25 years, Sierra Tucson has provided world-class treatment to thousands of people using some of the most progressive, effective therapies available. Its renowned Program for Sexual and Trauma Recovery provides integrated treatment for individuals suffering from sexual compulsivity, post-traumatic stress disorder, and the effects of abuse and trauma. For more information about Sierra Tucson, call 800-842-4487 or visit SierraTucson.com.
Sierra Tucson is a proud member of CRC Health Group, the most comprehensive network of specialized behavioral care services in the nation. CRC offers the largest array of personalized treatment options, allowing individuals, families, and professionals to choose the most appropriate treatment setting for their behavioral, addiction, weight management, and therapeutic education needs. CRC is committed to making its services widely and easily available, while maintaining a passion for delivering advanced treatment. For over two decades, CRC programs have helped individuals and families reclaim and enrich their lives.
###