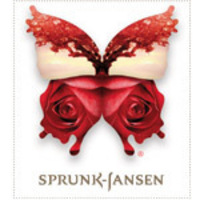 All of Sprunk-Jansen's products have research conducted proving both their safety & efficacy. WEIGH LEVEL has been shown to help create healthy weight loss for men and women.
Petaluma, CA (PRWEB) May 19, 2010
Well known author, educator, and Naturopathic Doctor, Dr. Sherrill Sellman, will reveal the secrets for getting in summer shape by utilizing the ancient wisdom of Greek-Arabic herbal medicine. In her dynamic presentation, she will provide the necessary information to teach everyone how taking the exact combinations of unique Greek-Arabic herbs can help us all to stay healthy and shed weight this summer at these four Sunflower Farmers Market locations:

Las Vegas, NV: Monday, May 24th, 2010, 6 - 8 pm
Denver, CO: Tuesday, May 25th, 2010, 6 - 8 pm
Albuquerque, NM: Wednesday, May 26th, 2010, 6 - 8 pm
Scottsdale, AZ: Thursday, May 27th, 2010, 6 - 8 pm
Dr. Sellman will explain the role of metabolic syndrome in increased weight -- and how it impacts one's health --in clear, concise language. Attendees will hear a fascinating history lesson as Dr. Sellman provides the rich background and in-depth details as to how the ancient Greek-Arabic herbal system offers major contributions for optimal weight today. And Dr. Sellman will educate the attendees at each Sunflower Farmers Market as to the numerous health benefits of these totally unique, new-to-the-US herbs, brought to this country by Denmark-based Sprunk-Jansen.
WEIGH LEVEL, CHOLESTEROL LEVEL and GLUCOSE LEVEL are the components of the Sprunk- Jansen Metabolic Syndrome products, all based on Greek-Arabic herbal medicine and coupled with modern science and clinical studies. All of Sprunk-Jansen's products have had research conducted proving both their safety and their efficacy. The most recent study was on WEIGH LEVEL, published in the February 2010 issue of the peer-reviewed Open Complementary Medicine Journal. It was entitled "A Double Blinded-Randomized Clinical Study with WEIGHLEVEL, a combination of four medicinal plants used in Traditional Greco-Arab and Islamic Medicine."
ALL ATTENDEES will receive a "Goody Bag" with coupons & a chance to win free Sprunk-Jansen product! All door prizes will be drawn at the conclusion of the lecture; attendee must be present to win.
NOTE: Seating is limited, so please RSVP at each local market:
Sunflower Farmers Market, Las Vegas, 3365 East Tropicana Avenue, 702-777-0650
Sunflower Farmers Market, Denver, 4700 38th Avenue (at Wolff) , 303-433-2350
Sunflower Farmers Market, Albuquerque, 5112 Lomas Blvd. NE, 505-268-5127
Sunflower Farmers Market, Scottsdale, 4402 N. Miller Road, 480-941-6001
ABOUT DR. SHERRILL SELLMAN, ND
Sherrill Sellman, N.D., Naturopathic Doctor and Board-Certified in Integrative Medicine, is an educator, natural health expert, psychotherapist, and journalist.. She is also a much sought-after international lecturer, radio host, senior editor and contributing writer to numerous health publications. Dr. Sellman is the best-selling author of Hormone Heresy: What Women MUST Know and What Women MUST Know to Protect Their Daughters from Breast Cancer.
ABOUT THE SPONSORS
Sprunk-Jansen LLC is the pioneer in bringing the time-honored concepts and in-depth knowledge of Greek-Arabic herbal medicine to the United States. Their vision is simple: To put herbal remedies back on the global map where they belong - to work alongside modern medicine and in harmony with it.
Sprunk-Jansen manufactures a range of safe and effective herbal products based on the knowledge and use of medicinal plants in the Greek-Arabic tradition. The company was founded by pharmaceutical executive Erik Sprunk-Jansen in 2004 to create safer botanical therapeutic formulas to support human health and well being. All Sprunk-Jansen products are proven formulas with results on efficacy and safety published in peer-reviewed international journals.
For more information, visit http://www.sprunk-jansen.com or call 888-977-7865. For interview opportunities & for further scientific information, please use Press Contact: Linda Roxanne Bryer at bryerpr(at)yahoo(dot)com and 831-479-8725.
Sunflower Farmers Markets (http://www.sfmarkets.com) was founded by Mike Gilliland back in 2002. Today it is a rapidly growing chain of full-service grocery stores offering consumers the highest quality natural and organic products at the lowest possible price. The company is a pioneer in developing the emerging value segment of the natural and organic foods retailing industry. They have remained true to their motto "Serious Food…Silly Prices®" since the market's inception. The company has 29 retail stores located throughout Colorado, Arizona, New Mexico, Nevada, Utah, and Texas.
# # #