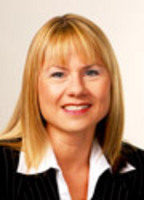 Beyond corporate social responsibility: What about the consumer?
Newberg, OR (Vocus) May 20, 2010
The ethical implications of consumer behavior will be the topic of a George Fox University School of Business speaker series event Friday, June 11, at The Grand Hotel at Bridgeport, located off Interstate-5 at the Durham Exit in Tualatin.
Justine Haigh, an associate professor of marketing at George Fox, will present "Beyond corporate social responsibility: What about the consumer?" The session will run from 7 to 9 a.m. and include a continental breakfast at a cost of $20 per person. Registration information is available at georgefox.edu/som/events.html. Event organizers request that attendees R.S.V.P. by Friday, June 4.
Haigh will present a cross-cultural comparison of ethical consumer behavior.
"We seem to enjoy finger pointing, blogging, and tweeting about unruly organizations and their failure to adhere to the law, ethical standards, and/or international norms," Haigh said. "Caught up in these debates, however, we seldom reflect on our own consumption patterns. We will explore ethical principles of global consumers, but more importantly, local Portlanders' perspectives will be considered in an attempt to gauge our commitment to the social good."
At George Fox, Haigh teaches the undergraduate courses Consumer Behavior, Marketing Communications and Marketing. For the university's MBA program, she teaches Market Research, Marketing Management, and Creativity, Innovation and Entrepreneurship. She also teaches Research Methods and Consumer Behavior for the school's Doctor of Business Administration program. Her area of specialty and PhD is in consumer behavior, with a focus on narrative theory (how consumers use storytelling to narrate their experiences and make sense of their lives).
Previously, Haigh taught business, marketing and advertising courses at Leeds Metropolitan University in Leeds, England, and at the University of Huddersfield in Huddersfield, England. She earned a doctorate in consumer behavior (2008), a master's degree in innovation and entrepreneurship (1999), and a bachelor's degree in behavioral sciences (1994), all from the Univerisity of Huddersfield.
George Fox's School of Business offers a Part-Time MBA program at its Portland Center near Tigard, in downtown Portland and at the university's Boise Center. Also offered is a Full-Time MBA program at its residential campus in Newberg, Ore.
In addition, the School of Business offers a 56-credit-hour Doctor of Business Administration program that prepares Christian business educators to teach effectively in the college or university classroom. The three-year course features online classes, web-enhanced hybrid courses, and three residency visits to its Newberg, Ore., campus.
At the undergraduate level, the university offers degrees in accounting, business administration and economics.
George Fox University is ranked by Forbes as one of the top 100 colleges in the country and highest among Christian colleges. George Fox is the only Christian university in the Pacific Northwest classified by U.S. News & World Report as a national university. More than 3,300 students attend classes on the university's campus in Newberg, Ore., and at teaching centers in Portland, Salem, and Redmond, Ore., and Boise, Idaho. George Fox offers bachelor's degrees in more than 40 majors, degree-completion programs for working adults, five seminary degrees, and 12 master's and doctoral degrees.
Contact:
Justine Haigh
Associate Professor of Marketing
503-554-2808
###