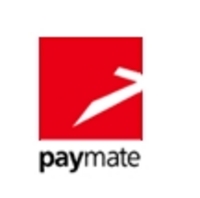 Menlo Park, Calif. (PRWEB) May 19, 2010
Paymate, an innovative global provider of safe Internet payment services, today announced the full integration of the Paymate service into the eBay Checkout process for eBay.com.au.
The complete integration of Paymate, with its safe, easy to use, simplified registration, and rapid payment processing, is expected to be operable by mid-July.
The integration of Paymate into eBay.com.au comes approximately one year after this safe payment platform was selected and approved by eBay for full integration into eBay's site in the US. With its approval by eBay in both North America and Australia, and with its capability to accommodate multiple currencies from around the world, Paymate is rapidly growing into the eBay community's preferred alternative payment platform.
Once the Paymate safe payment platform is integrated into eBay.com.au, sellers opting to use Paymate will be paid faster as payments are directly deposited into their bank accounts, and multiple foreign currencies are accepted.
"The addition of eBay.com.au is recognition of our global credentials as a safe, secure, and proven payments provider. Choice is good for everyone, and now buyers and sellers on eBay.com.au will be able to seamlessly select Paymate as their preferred payment option for worldwide use," said Garrett Gafke, CEO of Paymate.
Paymate offers a credit and debit payment service that Australian and New Zealand sellers can use to accept payments via Visa, MasterCard, and Discover on eBay Checkout as well as websites.
About Paymate
Paymate (http://www.paymate.com) is the leader in providing secure, reliable, and innovative payment services to buyers in 57 countries around the world and sellers in North America, Australia, and New Zealand. Our mission is to help you trade with the world. We pride ourselves on being trusted for the secure conduct of financial transactions, reliable in all our dealings, and friendly in delivering services to our clients. Paymate is licensed by the Australian Securities and Investments Commission (ASIC) as an Australian Financial Services Licensee (#290582).
###