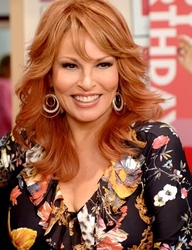 Yet another Hollywood endorsement for Frownies Facial Pads
(PRWEB) May 21, 2010
Raquel Welch became one of the leading sex symbols of the 1960s and 1970s. Her most memorable publicity still for One Million Years B.C. became a best-selling poster. Playboy called her the "Most Desired Woman" of the 1970s. Currently 69 years of age Raquel still retains the looks of someone much younger. Raquel launched her new book Beyond the Cleavage on the Joy Behar show USA CNN. Raquel discussed her life and how beauty and the beautiful woman image effected her. She also confessed using Frownies patch to control the elevens between her eyes. Ms. Welch tells the world she has used Frownies patches for decades because they work. Raquel also recommends using Under Eye Gel patches and says she uses hers once a week.
Read more about Frownies in Raquel's Book on page 102-105 in Beyond the Cleavage.
Raquel also tells a cute story about Gloria Swanson wearing her Frownies on a flight then stepping off the plane to a press conference looking beautiful and ready for any close up.
Another Hollywood Star Rene Russo uses Frownies to help keep her forehead lines at bay. The former-model-turned- Hollywood's-go-to- "older"-babe, insists of the little patches that were invented more than a century ago, "they have adhesive on one side, like a glue. You lick that side, separate your crease, put it on the crease, and sleep with it. And the next morning you look better. I swear by them."
For more information, please call UK/European distributors Focalserve Ltd on 0113 281 7711 or visit http://www.frownies.co.uk
About Frownies
Patch Technology to stop signs of aging skin
Botox, surgery and lasers, oh my! These days, more and more women are subjecting themselves to procedures that have more in common with medieval torture devices than relaxing spas. Modern women have accepted the fact that technology has taken the popular phrase "beauty is pain" to a whole new level. However, more women are dropping beauty regiments that require recovery time, and have opted for pain-free and beautiful skin courtesy of Frownies!
Frownies Facial Pads
Individual wrinkle-reduction pads made for the forehead, between the eyebrows, corners of the mouth and eyes. Frownies Facial Pads are made from natural, skin-friendly materials. Using a mechanical technique, once applied, they gently re-educate the underlying muscles to assume their correct, relaxed and natural appearance. Frownies allow even deep expression lines to heal, leaving younger, relaxed-looking skin. Retail Price: £18.50 each
Under Eye Gel Patches
Frownies Under Eye Gel Patches can be worn for 30 minutes on the under eye and 30 minutes on the eye lid. Creping, fine lines and dark circles can be a early sign of skin damage and aging. Let Frownies Gel Patch put a stop to signs of skin aging. Retail Price: £29.00
Frownies Rose Water Hydrator Spray
Frownies Hydrator Spray is used to activate the adhesive side of Frownies Facial Pads and extends the life of the gel patch between uses. It provides a sterile, bacteria-free addition of anti-oxidants to the facial pads and can also be used to set makeup or as a refreshing pick up throughout the day, especially during air travel. Frownies Hydrator Spray contains glycerin, hyaluronic acid and sodium PCA, which are proven high quality natural humectants and plumper's, as well as rose water, for toning. Retail Price: £9.99
Frownies History
Frownies was created in 1889 after Margaret Kroesen discovered that her daughter Alice, a concert pianist, had developed unsightly wrinkles and frown lines. With a desire to maintain her youthful beauty and stage presence, Mrs. Kroesen created Wrinkle Eradicators (as they were first called) by employing the basic principle of fitness to the muscles of the face. After using her mother's amazing invention, Alice was a living testimony, and it became clear that women and men everywhere could benefit from these Wrinkle Eradicators. Several years later, Mrs. Kroesen's joined B & P (Beauty and Personality) Company as Managing Director. At the time, B & P specialized in barber supplies. Mrs. Kroesen eventually became the owner of B & P, and gradually dropped the barber supplies, and offered only her Wrinkle Eradicators and skin treatments. A few small ads were placed to help get the word out about her remarkable invention, and these soon paid off in increased sales. Alice Laumer, Mrs. Kroesen's daughter, joined the business to help with the growing sales. After Alice's death, Mrs. Kroesen remained at the helm of the company until her own passing in 1962. Following her mother and grandmother in business, Margaret Wright (named after her grandmother) redesigned and updated the packaging for Frownies, never altering the formula which had proven so effective. Now, more than a century since they were created, Mrs. Wright still oversees the operations of the company, but her daughter-in-law, Kathy Wright, is now taking her turn as the fourth generation woman helping preserve the faces of women and men everywhere. Kathy Wright is in her 10th year as CEO/General Manager of B & P Company. Again, the Frownies box has changed, but the 120 year-old formula remains intact, and Kathy brings a bright new direction to the company.
For more information, please call UK/European distributors Focalserve Ltd on 0113 281 7711 or visit http://www.frownies.co.uk
###