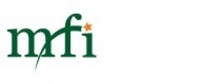 We are very excited to partner with Denarii Systems to pursue our common goal of making innovative financial services available worldwide
Miami Beach, FL (Vocus) May 20, 2010
Denarii Systems LLC and ARIAS Financial Solutions, a product division of Microfinance International Corporation (MFIC), today announced a partnership wherein Denarii will utilize the ARIAS remittance platform as the back-end remittance processing and compliance monitoring system to facilitate its Mobile Money Transfer (MMT) products for customers in South America, Asia and the Mideast.
ARIAS will provide compliance and settlement infrastructure for mobile transfers to Denarii's key markets. All transfers will be initiated from a mobile linked prepaid card issued on the Denarii platform. ARIAS will deposit the funds directly onto a mobile linked prepaid card issued in the destination country (Card2Card transfer) or to a payout location contracted with the ARIAS network in the destination country (Card2Cash transfer).
Angel Pacheco, Denarii's CEO, emphasized, "ARIAS' remittance platform enables Denarii to expand its mission of providing best practices to the MMT industry. Our remittance partners and their end-user customers benefit from the ease of making a mobile remittance at a lower transaction cost and with the highest degree of security and compliance governing both sides of the transaction. Together this allows Denarii to ensure that its best practices for MMT exceed the standards set within our industry."
"We are very excited to partner with Denarii Systems to pursue our common goal of making innovative financial services available worldwide," said Kai Schmitz, Executive Vice President of MFIC, who heads ARIAS Financial Solutions. "I am confident that ARIAS will provide a competitive edge to the Denarii mobile money transfer service with its wide distribution network, strong compliance and state-of-the-art processing technology."
About Denarii Systems
Denarii Systems, http://www.denariisystems.com, is an International Mobile Money Transfer (MMT) provider and Financial Transaction Processor. The company offers payment and information services across its hosted electronic transaction platform focusing on mobile-based delivery of financial and payment services. From its Miami office it serves a global customer base by providing end-to-end mobile linked stored value solutions to banks, telecoms, retailers and government.
About ARIAS Financial Solutions
ARIAS Financial Solutions is a division of Microfinance International Corporation (MFIC), a Washington D.C.-based corporation whose mission is to expand affordable and professional financial services to markets where such services have previously been unavailable. Its core product is ARIAS, a turn-key remittance solution that enables financial service providers to offer a fast, reliable and compliant money transfer service under their own brand and pricing. ARIAS can be customized for various users including banks, mobile network operators, payment providers, and electronic kiosk and ATM operators.
###