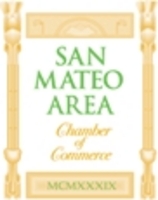 San Mateo, Calif. (PRWEB) May 19, 2010
For the fifth consecutive year, the do-it-yourself (DIY) festival known as Maker Faire is expected to bring tens of thousands of people and millions of dollars to the San Mateo area this coming weekend (May 22 and 23), according to the San Mateo Area Chamber of Commerce.
During its two days in 2009, the Maker Faire festival attracted 78,000 attendees to the San Mateo County Event Center and nearly $5 million to the county.
"With the festival's underlying focus on innovation and technology, Maker Faire is an ideal fit for San Mateo, as the event complements the growing community of entrepreneurs and technology companies locating here, " said Linda Asbury, President & CEO of the San Mateo Area Chamber of Commerce. "For the past five years, Maker Faire has attracted some of the most progressive and creative innovators in the country, and we're looking forward to another great event this weekend."
For Maker Faire ticket information, please visit: http://www.makerfaire.com/bayarea/2010/tickets/
At Maker Faire, technology meets art, science meets fashion, engineering meets crafting. It's the world's DIY festival featuring cool robots, clever gadgets, backyard inventions, knitted wonders, renegade fashions, innovative cars and bikes, clothes swapping, music making and more.
About Maker Faire
Maker Faire is being held on May 22 and 23, 2010, at the San Mateo County Event Center, from 10 a.m. to 8 p.m. and 10 a.m. to 6 p.m., respectively. Started in San Mateo in 2006, and now expanding to Detroit and New York, Maker Faire is the premier event for grassroots American innovation. It is supported by MAKE Magazine (http://www.makezine.com) and O'Reilly Media, the premier information source for leading-edge computer technologies. The company's books, conferences and web sites bring to light the knowledge of technology innovators.
About the San Mateo Area Chamber of Commerce
The San Mateo Area Chamber of Commerce is the voice of business in the mid-San Francisco Peninsula. Situated at the crossroads of the Bay Area and at the center of Silicon Valley, San Mateo is home to some of the country's most progressive, innovative companies, from software and clean tech startups to established healthcare and medical device providers to financial institutions and professional service firms. Representing hundreds of member businesses that employ more than 20,000 workers, the San Mateo Area Chamber works for a stable economy and a vital community in the Metro San Mateo region.
###