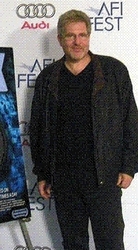 Today, nobody can do their job without a computer. If you are a hotel clerk, you use a computer. If you are an auto mechanic, computers plug into engines. It is fundamental literacy in the 21st century
Cincinnati, OH (Vocus) May 21, 2010
KnowledgeWorks Board member Barry Schuler touted the success of project-based learning found in New Tech Network high schools, including its flagship high school, Napa New Technology High School in Napa, Calif., during a recent hour-long broadcast, "Fox News Reporting: Fighting for Our Children's Minds."
The Fox News Reporting team visited seven states and the nation's capital over the span of five months to research and interview 30 individuals, including Schuler, Secretary of Education Arne Duncan and 2008 Republican vice presidential nominee Sarah Palin.
Schuler, former board chairman and CEO of America Online and an early supporter of Napa New Tech High, told host Tucker Carlson that New Tech Network high schools are successful partly because of their approach to teaching.
"We are not seeing rows and rows of desks, and the teacher is not the performer in the front," Schuler said during the episode that aired May 15. "What they are really being is guide and coach. The classroom should really reflect the work environment. It's really doing experiments, hands on, to see how it works."
Napa New Tech Senior Melissa Moize supported Shuler's assertion during the segment. "You are learning real-world skills that you can apply in daily life," she said.
The Fox report also mentioned that all students at Napa New Tech High have their own computers at school, a valuable asset, according to Shuler.
"Today, nobody can do their job without a computer. If you are a hotel clerk, you use a computer. If you are an auto mechanic, computers plug into engines. It is fundamental literacy in the 21st century," Schuler said. The report also noted that Napa New Tech students maintain the highest standardized test scores in science, English and history in the local school district.
Fox's report at Napa New Tech is the latest in a series of high-profile visits to the school and interest in the New Tech Network approach. In February, Rep. George Miller, D-Calif., and chairman of the House Education and Labor Committee, and Rep. Mike Thompson, D-Calif., a member of the powerful House Ways and Means Committee, toured the school. California Assembly member Tom Torlakson held a public hearing on education technology at Napa New Tech High in January.
Monica Martinez, president of New Tech Network, said she is encouraged that others see the value in the New Tech approach to learning.
"The story we have to tell is the story of using innovative approaches to contribute to student success in high school," Martinez said. "The New Tech approach allows our teachers to unleash the imagination of their students through technology and project-based learning, and this environment is producing the next generation's entrepreneurs, makers, creators and innovators."
Based in Napa, New Tech Network is a subsidiary of KnowledgeWorks, a national leader in developing and implementing innovative approaches to high school education in the United States.
New Tech high schools differ from traditional high schools in that lectures and the use of textbooks are rarely a part of the learning environment. Instead, teachers in New Tech high schools immerse students in a technology-rich, rigorous learning environment. They design projects tied to state and district standards that make sense to students and prepare them for college and the careers of tomorrow. The result: students who are deeply engaged in learning and develop important skills such as critical thinking and collaboration.
During the coming school year, 27 New Tech high schools are set to open in nine states, including Hawaii, Michigan, Ohio and Washington.
New Tech Network, is a school development organization that supports the start-up and implementation of innovative high schools. There are currently more than 40 schools across the country, including schools in Indiana, Illinois, North Carolina, New York, Oregon, Colorado, Texas, California and Louisiana. It is a subsidiary of KnowledgeWorks.
KnowledgeWorks is a national leader in developing and implementing innovative and effective approaches to high school education in the United States. The organization primarily focuses on redesigning urban high schools, developing STEM and Early College high schools, and supporting student-centered approaches to delivering real learning and results in our schools.
###