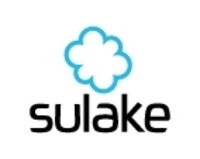 Helsinki, Finland (PRWEB) May 20, 2010
Sulake Corporation, the parent company of Habbo Hotel (http://www.habbo.com), the world's largest virtual community and hotel for teenagers, today announced its best quarterly financial results in the company's history. Between January and March 2010, Sulake's revenue increased more than 25 percent compared with the same period last year, resulting in sales of $20 million (€14.72 million). The strong revenue growth, combined with operating model improvements and cost savings in the final quarter of 2009, has also led to a significant increase in the company's profits. Sulake's EBITDA in Q1/10 totaled $3 million (€2.3 million, 15 percent of revenue).
Habbo Hotel is currently open in 32 countries in 11 different languages. More than 15 million unique visitors spend a total of 45 million hours playing Habbo Hotel each month.
Timo Soininen, CEO of Sulake commented:
"Habbo Hotel's solid growth this quarter has been a result of our continual new and relevant features, exciting campaigns and monetization improvements to the Habbo virtual goods economy. Better Habbo user experience has also led to increased viral recommendations and a larger user base. Additionally, our activities and presence on social networking sites like Facebook, and other new acquisition partnerships have contributed to our growth. Also, the global online advertising market recovery resulted in solid growth in our ad sales business."
At a time when many online services are still searching for sustainable revenue models, Sulake's outlook is upbeat, as the company expects its revenue growth for this year to continue at the current rate and to maintain healthy profitability, as well as positive cash flow.
Sulake's 10 years' experience with continual service improvements, attentive community nurturing, inventive virtual goods and multiple international micropayments is now paying off. With its current effective operations and user focus, Sulake is ready to take advantage of the persistent online market growth both in virtual goods and in ad sales.
Sulake's 2009 revenue was $60 million (€49 million), approximately on par with 2008, despite the year's difficult economic conditions. The numbers were also affected by a substantial technology transition from Shockwave client technology to Flash and operating model improvements related to restructuring costs.
About Sulake
Sulake is a social entertainment company focused on online social places and games. Our goal is to inspire playful interaction and self-expression in people by creating easy to use social online services.
Sulake's main product is Habbo Hotel, the world's largest virtual community for teenagers. Currently localized Habbo communities serve players in 32 countries. To date over 172 million Habbo characters have been created and more than 15 million unique visitors worldwide visit Habbo Hotel each month (sources: Sulake, Quantcast).
Sulake also operates IRC-Galleria, Finland's leading social networking service for teens and young adults, and Bobba Bar, a mobile virtual bar to meet and make friends.
Sulake was established in 2000. The main shareholders include Taivas Group, Elisa Group, 3i Group plc, and Balderton Capital followed by Movida Group (in Japan), the company's founders Sampo Karjalainen and Aapo Kyrölä, Sulake's CEO Timo Soininen and other personnel.
Sulake has offices in 12 countries with headquarters situated in Helsinki, Finland. Currently the company has over 270 employees worldwide.
http://www.sulake.com
Media Contacts:
Susan C. Mills
Edelman PR for Sulake
susan(dot)mills(at)edelman(dot)com
323-202-1050
Juhani Lassila
Director PR & Communications
press(at)sulake(dot)com
+358 40 541 2365
# # #