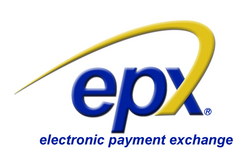 Case Study: NCR Saves Substantial PCI Project Costs by Using Outsourcing and Tokenization
Wilmington, DE (Vocus) May 22, 2010
Gartner, Inc., the world's leading information technology research and advisory company, recently released a case study that describes how a $5 billion global firm saved millions of dollars in Payment Card Industry-related costs and months of internal development time by outsourcing its international card payment operations to Electronic Payment Exchange (EPX).
EPX, a full-service payment processor that provides card data tokenization, enables organizations to comply with just a few questions on the PCI Self-Assessment Questionnaire A, rather than having to comply with the complete set of more than 200 questions required for firms that accept and store credit card data in their systems.
EPX Chief Executive Officer Ray Moyer welcomes the Gartner case study and believes it shows EPX's dedication to assisting merchants in achieving PCI compliance. "While some organizations are busy generating hype for newly invented, unproven tokenization solutions, EPX has been busy actually implementing our tokenization solutions," said Moyer. "2010 marks the tenth year that EPX has been issuing tokens for every transaction response. Our proven approach, coupled with our EPX BuyerWall platform, enables us to help merchants reach their PCI compliance requirements faster, with greater security, and with less merchant expense."
The complete research note written April 9, 2010 by Avivah Litan, "Case Study: NCR Saves Substantial PCI Project Costs by Using Outsourcing and Tokenization," is available for download from http://www.epx.com.
About Electronic Payment Exchange
Founded in 1979, Electronic Payment Exchange is the global, industry-leading provider of fully integrated, end-to-end payment solutions for merchants across all distribution channels. EPX offers a full range of payment processing services for leading merchants, retailers, etailers, and banks in the United States, Canada, Europe, Latin America, and the Caribbean.
EPX is a participating organization of the Payment Card Industry Security Standards Council. EPX is PCI v1.2 compliant, a VISA USA Cardholder Information Security Program (CISP) Compliant Service Provider, and a MasterCard Site Data Protection (SDP) Compliant Service Provider.
For more information about EPX, visit http://www.epx.com or contact EPX at 302.288.0600.
Contact:
Steven M. Kendus, Marketing Director
Electronic Payment Exchange
302.288.0586
skendus(at)epx(dot)com
# # #