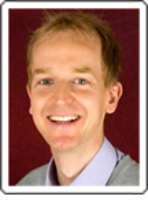 Through 15 years experience as a celiac, I know how important mindset is in ensuring I stick to the gluten free diet. Roger Elliott, Co-Founder, HypnosisDownloads.com
(PRWEB) May 25, 2010
Roger Elliott of Hypnosis Downloads.com was diagnosed with celiac disease 15 years ago. The autoimmune condition means following a gluten free diet for life, with dire health consequences for mistakes.
Because May is Celiac Awareness Month Roger has asked his company to develop a new hypnosis download to help celiacs stick to their life-saving diet.
Gluten-containing foods are everywhere - think bread, pasta, pizza, cakes... and it's hidden in many more foods like sausages, cereals and sauces. Celiacs have to be ever-vigilant, and the temptation to stray is always present.
"Through 15 years experience as a celiac, I know how important mindset is in ensuring I stick to the gluten free diet, and perhaps more importantly, that I don't feel deprived as a result. It can be difficult to see your friends popping into any cafe or restaurant when you can't." said Roger.
"Hypnosis is an excellent tool for changing your approach to food, and I think with the new download 'Stick to your gluten free diet' - URL, we have a product that will help many celiacs be healthier."
Because the download was only released on May 25th, HypnosisDownloads.com will continue to donate all proceeds to the Center for Celiac Research until June 30th. For those who can't afford the $12.95 the download costs, the session is available free.
For an interview with Roger Elliott, call +44(0)1273 776770.
Hypnosis Downloads are also on the Facebook page of Uncommon Knowledge, their parent company.
###