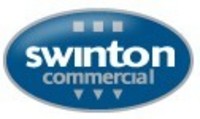 To make it sustainable the new government needs to make it easier for van drivers to invest and encourage the availability of better priced finance
Manchester, United Kingdom (PRWEB) May 24, 2010
Van insurance retailer Swinton Commercial has welcomed news of the uplift in van sales in the first quarter of 2010.
Research conducted by Swinton Commercial found that UK van drivers are finally starting to embrace the end of the recession, observing a sharp rise in the number of quotes for van insurance policies on newly registered models.
Swinton Commercial has hailed the sharp increase in production as a major boost for the van insurance and motor industries which were hit incredibly hard by the recent economic downturn.
Phil Moss, Commercial Vehicle Manager at Swinton, said: "The surge in production is likely to have a huge impact on the number of van insurance policies being taken out, as people look for quotes for newer models."
Phil added: "The UK motor industry plays an important role in the economy so the increase in van sales is extremely positive news for everyone.
"After the slump in sales during the recession, this growth is well received. However, we need to avoid complacency and remember that there are still tough times ahead.
"To make it sustainable the new government needs to make it easier for van drivers to invest and encourage the availability of better priced finance".

Swinton Commercial is the dedicated commercial insurance division of the Swinton Group
Swinton Commercial was awarded Commercial Lines Broker of the Year 2008 and is a finalist at the British Insurer Awards 2009
With 580 branches nationwide Swinton is the UK's largest high street insurance retailer
Unlike many other companies in the financial services industry, Swinton is committed to keeping its branches open for business, and part of the community
Swinton provides a one-stop-shop for the insurance and related needs of its clients, offering home, car, caravan, business, holiday, motorbike and even classic car insurance
With a dedicated team of advisors on hand at every branch to search a panel of insurers to offer quality cover at competitive rates
# # #