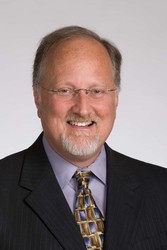 These conferences are a chance for business and education leaders within each region to work together to create STEM educational opportunities that will allow today's students to become tomorrow's leading workforce
Cincinnati, OH (Vocus) May 22, 2010
Ohio Education Matters is joining state efforts to advance interest and achievement in science, technology, engineering and math (STEM) through its support of the Ohio Southeast Regional STEM Conference today in Portsmouth.
Ohio Education Matters, a subsidiary of the Cincinnati-based KnowledgeWorks Foundation, provided funding and expertise for the conference, one of seven regional STEM convenings across the state this spring. OEM, a policy research organization, helped organize a youth voices panel that will provide a glimpse of the STEM experience from the perspectives of students and teachers.
"The changing demands of the job market across Ohio, and in regions such as southeast Ohio, tell us that proficiency in STEM areas will increase students' chances for success in the new economic reality," said Andrew Benson, executive director of Ohio Education Matters. "We welcome the opportunity to help ensure that student voices are heard as we pursue programs that will shape their futures."
Ohio leaders working to spark Ohioans' interest in STEM subjects set up the regional conferences to celebrate and advance STEM activities and successes, as well as encourage participants to learn more about STEM. The conferences allow participants to share best practices and business innovations from around the region, state and nation.
Governor Ted Strickland proclaimed March "Ohio STEM Education Month" at a statewide kick-off in Columbus, part of an effort to promote awareness of STEM's role in the state's education system and as an important component of Ohio's economic vitality.
"These conferences are a chance for business and education leaders within each region to work together to create STEM educational opportunities that will allow today's students to become tomorrow's leading workforce," said Ohio Board of Regents Chancellor Eric D. Fingerhut.
The conference from 9 a.m. to 1:45 pm today on the campus of Shawnee State University highlights the connection of STEM initiatives across private, public and nonprofit sectors and aims to spark development of a communications network among local STEM partners.
The conference includes a panel of local leaders and a STEM Showcase that highlights STEM work by regional K-12 schools, higher education institutions, businesses, community groups, nonprofit organizations and elected officials.
OEM's support for the conference supplements sponsorship by the Ohio Appalachian Center for Higher Education, Shawnee State University, the South East Ohio Center for Excellence in Mathematics and Science, the Foundation for Appalachian Ohio the Ohio STEM Learning Network, Ohio STEM and the National Governor's Association.
Ohio Education Matters, a subsidiary of KnowledgeWorks Foundation, is a statewide, public policy research organization that focuses on connecting the dots between great innovations and those in the community who can make change. As a non-partisan entity, Ohio Education Matters acts as a catalyst of an education transformation in the state by conducting research, advocacy, engagement and policy development that inspires others to make the system changes needed today to prepare Ohio's children for the future.
KnowledgeWorks Foundation is a national leader in developing and implementing innovative approaches to high school education in the United States. The organization primarily focuses on redesigning urban high schools, developing STEM and Early College high schools, and supporting student-centered approaches to delivering real learning and results in our schools.
# # #