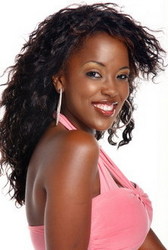 Blackhairplanet.com takes growing product trends to forum deep impacting marketing plans that reach black women...
(PRWEB) June 21, 2010
Blackhairplanet.com has now introduced marketing techniques to the general black hair industry, beauty salons, braiding, and beauty product lines for African Americans. Setting up new ways or utilizing the internet to help stylists gather more clientele in a frugal economy. Using traditional methods of press releases, blog posts, and salon profiles, the marketing team enhances these by aggressive web property creation.
African American beauty products are entering the online arena at a rapid pace. Even with a sluggish economy new lines are being advertised on PPC networks, blog, and even hair forums. Natural hair products like Shea Butter lines and Jamaican black castor oil are some of the hottest trending products that have grown in 2010.
BlackHairplanet.com takes growing product trends to form deep impacting marketing plans that reach black women for these products. Search engine optimization is one factor in taking products to the masses. Secondly BHP takes pain staking analysis in creating a personalized plan for each client; promoting these lines on blogs, black hair magazines, and web 2.0 properties to get a vast reach to potential buyers.
J. Rice of Blackhairplanet.com is the chief of marketer for all clients in the United States of America; using swift tactics to subdue other ethic products and beauty services by taking client beyond traditional SEO. J. Rice uses a 40 point system for online conversions and a 20 point system for salons sites to live calls.
We are very fortunate to have a strong and growing site to help clients reach new cliental just from advertisements onsite. Also we have added new ways to advertise on the blog and the black hair care forum.
Blackhairplanet.com is one of about 25 hair care directories, yet is the only one that offers marketing services. For more information contact or visit http://www.blackhairplanet.com
# # #