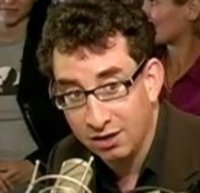 David Spark, a popular social media blogger, will be the guest speaker at the Zuberance webinar. The webinar will feature real customer cases of large companies turning Social Media into sales by using Zuberance technology.
Menlo Park, CA (PRWEB) May 21, 2010
David Spark, a popular social media blogger, will be the guest speaker at a free Zuberance webinar on Wednesday, May 26, 2010 at 11 AM PDT/2 PM EDT. The webinar will focus on how companies can leverage the power of social media to get measurable business results.
David Spark is a new media consultant and producer with more than 15 years' experience as a journalist reporting on the tech industry in print, radio, TV, and online. His articles and advice have appeared in more than 30 publications including eWeek, Wired News, PC Computing, and more. He is the author of the popular blog "SparkMinute." Spark is also a regular contributor to Mashable, Socialmedia.biz, Technologizer, John C. Dvorak's "Cranky Geeks," and KQED's "This Week in Northern California." You may also have seen Spark dispensing "how-to" advice on TechTV (formerly ZDTV, now morphed into G4.)
Visit our registration page to sign up for the webinar.
About Zuberance
Zuberance is the leading social marketing technology company. The award-winning Zuberance Advocate Platform enables companies to systematically identify and energize Brand Advocates across Facebook, Twitter, MySpace, LinkedIn, brand websites, email and more, driving sales and positive Word of Mouth. Zuberance's powerful analytics enable companies to track results of Advocate marketing campaigns and get unique Advocate insights. Forrester named Zuberance the winner of the prestigious 2009 Forrester Groundswell Award in the Energizing B2C category. Zuberance customers include leading B2C and B2B companies across multiple verticals. Zuberance is backed by Emergence Capital Partners, the leading venture capital firm focused on early and growth-stage Technology-Enabled Services companies. Zuberance is a member of the Word of Mouth Marketing Association. For more information, visit http://www.zuberance.com.
# # #