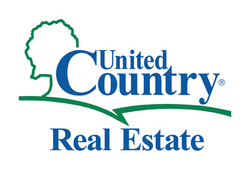 Auctions are becoming an increasingly popular sales method for real estate in America
Kansas City, MO (Vocus) May 23, 2010
How's the real estate market? It seems like a simple question, but lately the answer has been clouded by predictions, outlooks and opinions more varied than the weather. It's no wonder frustrated buyers, sellers, investors and real estate professionals want fewer predictions and more facts. The fact is there's good news in the real estate market. According to United Country Real Estate (http://www.unitedcountry.com), a national real estate franchise system with more than 600 offices across the U.S., double digit sales increases in the first quarter indicate an undeniable upward shift.
The company, which serves non-urban markets nationwide through conventional and auction sales methods, reports their first quarter sales were up nearly 16 percent over first quarter 2009 results, with 12 percent increases in units sold over the same period year-to-date. Units sold per office were also up nearly 20 percent in Q1 2010 versus Q1 2009. In their latest data, the National Association of REALTORS® reported a 7 percent increase in existing homes sales for February 2010 versus the February 2009, indicating that buyers appear to be slowly reengaging in the market.
"We began to hear our offices reporting increased buyer activity in their local markets early in 2010, a fact that was confirmed by our first quarter sales results," said Mike Duffy, president of United Country Real Estate. "Conversations with our brokers and agents also reveal that many are beginning to see other simple signs of change such as more showings and multiple offers on a single property. This upswing in local buyer interest is mirrored in our first quarter web statistics on UnitedCountry.com, which showed a 17 percent increase in visitor sessions over the same period in 2009. March marked our eighth month of positive monthly increases, and the seventh consecutive month of double digit increases. This information tells us that more people are actively looking at real estate and considering making purchases."
United Country's traditional real estate transactions aren't the only category posting positive results in 2010. United Country Auction Services (http://www.ucauctionservices.com), the company's auction division, which was recently named America's No. 1 Auction Company by The Land Report, achieved a 6 percent increase in units sold and a 31 percent increase in sales volume in Q1.
"Auctions are becoming an increasingly popular sales method for real estate in America," said Mike Jones, president of United Country Auction Services. "In countries such as Australia and South Africa, auctions have become the method of choice and preferred method for real estate sales, because auctions provide expedience, sale date certainty and the ability to determine fair market value through the competitive bidding process. Through our integrated network of conventional and auction real estate professionals, United Country can offer the most effective sales method to match each individual property and seller."
While the first quarter establishes a bright start for continued growth in the real estate market, the most accurate and factual predictor of future activity is pending sales. According to the National Association of REALTORS® Pending Homes Sales Index for February 2010, the nation experienced a 17.3 percent increase in pending sales over the same month in 2009. Whether as a result of the recent tax credits, increased buyer confidence in the market, or a combination of both, data clearly shows positive momentum for the industry to continue its upward growth as the year progresses.
"More people are recognizing that now is a great time to invest in real estate, said Duffy. "Whether it's residential, land or investment properties, the current market is ideal for qualified buyers who want to take advantage of the opportunities that exist today."
About United Country
United Country Real Estate is the largest fully integrated franchise network of conventional and auction real estate professionals in the United States. Based in Kansas City, Mo., the company has been an innovator in real estate marketing since 1925. United Country supports nearly 675 offices across the U.S. and in Costa Rica with a unique, comprehensive marketing program that includes one of the largest portfolios of property marketing web sites (more than 1,000 separate sites), seven proprietary real estate catalogs with a cumulative distribution of 1.5 million, an extensive, current buyer database and national advertising of properties to more than 90 million potential buyer prospects a week. United Country has been recognized by Dun and Bradstreet's AllBusiness.com as the Top U.S. real estate franchise, the Wall Street Journal as a Top 1 percent franchise and among Entrepreneur Magazine's Franchise 500® top 100 global franchises.
###