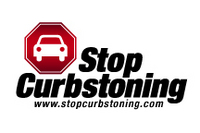 "This is another way Black Book is doing its part to help support our best customers – the licensed used car dealers who rely on our wholesale valuations to run their businesses."
Birmingham, AL (PRWEB) May 24, 2010
AutoTec, LLC, announced today that Black Book, a publisher of highly respected automotive wholesale value guides, has joined it and other industry leaders in the fight against curbstoning.
Curbstoning is the sale of used vehicles by unlicensed dealers who pretend to be private parties in order to evade regulation. Their customers often get saddled with damaged, dangerous, or uninsurable vehicles – by which time the curbstoner is long gone with their cash. Curbstoning is illegal in many states, yet defrauds thousands of unwary consumers every year.
"We do not market our wholesale data, electronic or printed guides to consumers," says Tom Cross, president of Black Book. "This is another way Black Book is doing its part to help support our best customers – the licensed used car dealers who rely on our wholesale valuations to run their businesses."
"Curbstoning might not affect us directly, but it hurts our customers," Cross continues. "When a curbstoner sells a car, he takes business away from a licensed dealer. We'll do everything we can to help dealers have better access to customers."
Chuck Redden, president of AutoTec, is thrilled to have Black Book's support.
"Black Book is a premier source of wholesale information to the vehicle remarketing industry," Redden says. "Their support underscores their commitment to keeping the wholesale marketplace fair, well-informed, and secure."
For more information, or to join the effort to stop curbstoning, visit http://www.stopcurbstoning.com.
# # #