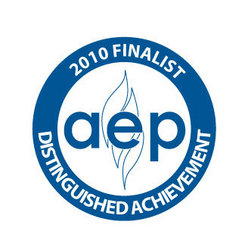 New York, NY (Vocus) May 25, 2010
Five Pearson programs spanning the K-12 curriculum are finalists in six categories of the Association of Educational Publishers (AEP) 2010 Distinguished Achievement Awards. These innovative instructional solutions from the global leader in education and technology leverage the power of technology combined with proven instructional strategies to personalize and improve learning.
For more than four decades, the AEP Awards have honored outstanding resources for teaching and learning, such as the premier offerings from Pearson honored this year. One of the largest and longest running recognition programs in the educational publishing industry, the annual AEP Awards mark the standard for quality, professional educational products and excellence in education marketing. As the largest segment of the program, the Distinguished Achievement Awards honor the year's best products for excellence in efficacy, usability and overall educational value.
Pearson programs honored as finalists in this prestigious award competition are Every Teacher's Toolkit, myWorld Geography™, Prentice Hall Literature Online (PHLitOnline), Prentice Hall High School Math 2011 Digital Path and WriteToLearn™ 5.3.

Every Teacher's Toolkit from Pearson Longman is a one-stop resource that helps teachers boost English learners' academic achievement and English proficiency across the curriculum. Designed to be used seamlessly alongside existing classroom materials, this print and CD-ROM resource for closing the achievement gap is a finalist in the Curriculum, ESL/ELL Instruction, Grades 9-12 category.
myWorld Geography, a finalist in the Curriculum, Social Studies, Grades K-5 category, is a digitally driven social studies program that allows students in grades K-8 to develop a deeper understanding of the world by making personal connections to the people and places about which they are learning.
Prentice Hall Literature Online (PHLitOnline), a finalist in the Curriculum, Reading and Language Arts, Grades 9-12 category, is a revolutionary digital, personalized learning environment for middle and high school students that simplifies planning, assessing and reporting.
Prentice Hall Algebra 1, Geometry and Algebra 2 2011 Digital Path is designed to change the way students see math, how they understand concepts and how they can transfer those skills to tests, college and life. The program, a finalist in the Curriculum, Mathematics, Grades 9-12 category, creates an engaging learning environment that supports all students and teachers at the level of technology where they are comfortable.
WriteToLearn™, a Web-based learning tool that helps students develop writing and reading comprehension skills, is a finalist in the Technology Innovations, Assessment Tools, Grades 6-8 and Curriculum, Reading and Language Arts, Grades 9-12 categories. Used for instruction and assessment, WriteToLearn is the only writing development product that gives students the immediate, targeted feedback necessary to develop reading comprehension and writing skills -- skills that are critical for academic success.
The 2010 AEP Award Winners will be announced at the organization's annual awards banquet on June 8 in Washington, D.C.
About Pearson
Pearson (NYSE:PSO), the global leader in education services, education technology and school solutions, provides innovative print and digital education materials for preK through college, student information systems and learning management systems, teacher professional development, career certification programs, and testing and assessment products that set the standard for the industry. Pearson's other primary businesses include the Financial Times Group and the Penguin Group. For more information, go to http://www.pearsoned.com.
For more information, press only:
Kate Miller, Pearson, 800-745-8489
Lisa Wolfe, L. Wolfe Communications, 773-227-1049
# # #