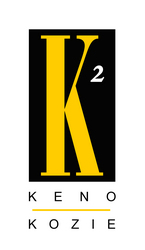 "This is a great opportunity for all CT Summation iBlaze software users and vendors to receive advanced, in-person certification training."
Chicago, IL (PRWEB) May 24, 2010
Keno Kozie, a leading provider of information technology design, service and support to law firms and legal departments and CT Summation, a Wolters Kluwer business unit and premier provider of litigation workflow and eDiscovery solutions, announce that they will host a CT Summation iBlaze 3.0 Certified Trainer Workshop at Keno Kozie's offices in Chicago on June 9-11, 2010.
"The CT Summation Certified Trainer Program is one of the most recognized in the industry for litigation support professionals at law firms, as well as our colleagues at processing vendors," said Jay Kozie, Executive Vice President at Keno Kozie. "Offering this program in a central location such as Chicago will allow more people to take advantage of this valuable certification training opportunity."
Benefits of active Certified Trainer (SCT) status include:

Advanced training by CT Summation product specialists;
Free iBlaze 3.0 mobile license;
Dedicated email and phone support;
Bi-monthly online 'Tips and Tricks' training;
A listing on CT Summation's website;
Access to an online community for CT Summation Certified Trainers;
'Summ it Up': A comprehensive training manual written by Michelle Kovitch, an experienced and well respected SCT;
An invitation to CT Summation's annual Partner Conferences.
"Keno Kozie has worked closely with hundreds of law firms for 20 years, so we are very excited to work with them and to offer this certification training at their facility," said Susan Evancho, Project Manager at CT Summation. "This is a great opportunity for all CT Summation iBlaze software users and vendors to receive advanced, in-person certification training.
To apply to the CT Summation Certified Trainer program and attend this workshop, please visit: http://solutions.ctsummation.com/forms/SCTInfoRequestForm or contact Susan Evancho at susan.evancho(at)wolterskluwer(dot)com or 800-735-7866.
About Keno Kozie
Keno Kozie Associates, Ltd. has been providing information technology design, service and support to leading law firms and legal departments since 1988. Hundreds of firms have chosen Keno Kozie to provide IT consulting, system integration, advanced application integration, 24X7 help desk support, training and managed services. The company maintains partnerships with many leading software and hardware vendors to provide clients with optimal value and support. http://www.kenokozie.com.
About CT Summation
CT Summation, part of CT, Wolters Kluwer business, is the premier provider of litigation support and eDiscovery solutions that help legal professionals succeed from discovery to case review and analysis through production. From desktop and server applications to hosted solutions, CT Summation combines a set of award-winning technology solutions (iBlaze, WebBlaze, Enterprise, CaseVault, Discovery Cracker and CaseVantage) with market-leading expertise that provide the decisive advantage for law firms and legal departments, large or small. For more information, please visit http://www.ctsummation.com or follow @CTSummation on Twitter.
K2 is a trademark of Keno Kozie Associates, Inc. All other trademarks are the property of their respective organizations.
# # #