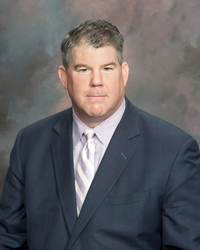 "It was an easy decision to make because we believe in this market area and we believe in General Motors." - Brad Deery
West Burlington (PRWEB) May 25, 2010
Brad Deery, owner of Deery Brothers, announced today a $3 million dollar commitment to build a world-class General Motors facility in southeastern Iowa. Deery indicated that his renewed commitment to GM was based upon a recent decision to maintain Deery Brothers as a full service GM dealer including Chevrolet, Buick, Cadillac and GMC, as well as, GM's new financial strength. "Our heritage with General Motors goes back decades; many people don't realize we have been in the transportation business for 101 years, even longer than General Motors."
"Over the past couple of years GM went through a major restructuring which has resulted in the company being financially stronger now than they have ever been", said Deery. "They have always produced some of the best vehicles in the market and it's clear to me that the quality and innovation of GM vehicles will continue".
"GM has decided that Deery Brothers and the West Burlington market is an integral part of their future and we will start ramping up our GM inventory immediately," Deery said.
The dealership will include a 25,000 Sq. ft. facility adjacent to Deery's current 200 South Gear Ave. location in West Burlington. Deery noted that his loyal GM customers deserve this new facility for GM warranty work and local service. For now, the 200 South Gear Ave. location in West Burlington continues to service GM vehicles as it has for decades. The new dealership will provide additional customer amenities and even faster service. In addition, Deery will be adding at least another 25 employees in what will be the newest and most modern automotive dealership in Southeastern Iowa, Western Illinois and Northern Missouri.
Now that GM has repaid their loan to the Federal Government, Deery decided the investment in his GM customers was a healthy decision and has brought in General Motors veteran Ira Mitchell, a General Motors specialist of over 26 years, to spearhead the new initiative.
Deery Brothers of West Burlington will continue its Signature Service program with the state of the art facility and looks to continue to grow the customer service operations aspiring to be a one stop shop for all automotive sales, service and tire needs for GM customers. Additionally, Deery announced a new program called Signature Plus. It rewards current and future GM customers with valuable rewards for investing their time and money with us. Deery customers will be earning points for their allegiance to Deery's service department and those points will be redeemable towards free car washes, oil changes and discounts on future services after the grand opening of the new dealership. Deery added, "It was an easy decision to make because we believe in this market area and we believe in General Motors." For more information go to: http://www.mydeery.com or call Brad Deery at 1-319-752-6000.
###