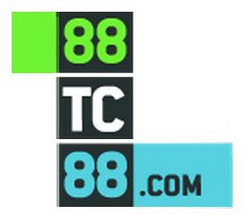 Because of the massive potential for exposure to millions of Chinese consumers, we are quickly executing deals with worldwide music aggregators, among others, to empower them with access to the Chinese market that generated US$2.4 billion in revenue from
Hong Kong (PRWEB) May 24, 2010
88tc88.com announced today a series of significant deals executed since its launch at the SXSW Interactive festival earlier this year. The deals signify that the marketplace recognizes the immense opportunity presented by 88tc88 in the Chinese market for millions of international songs that have never been heard or distributed legally across China previously.
The specific deals, and the greater opportunity, will be further explored at MusicMatters 2010, which will take place in Hong Kong from May 26-28, 2010. High-powered discussions, keynote presentations and in-depth analysis are an integral part of the event where 88tc88 Chairman Thomas Reemer will be accompanied by Bill Zhang, VP of Shanghai Synergy Culture & Entertainment Group (SSCEG), 88tc88's distribution partner throughout China, in a speech to address this groundbreaking accomplishment.
"88tc88 provides exclusive access to the Chinese market for millions of international songs with the full understanding by the Chinese people of the original lyrics of the songs through our translations," said Thomas Reemer, Chairman of 88tc88. "Our expedited translation services and distribution facilitates worldwide Chinese search backed by critical distribution through our alliance with SSCEG. Because of the massive potential for exposure to millions of Chinese consumers, we are quickly executing deals with worldwide music aggregators, among others, to empower them with access to the Chinese market that generated US$2.4 billion in revenue from mobile music downloads and ringtones alone just last year."
At MusicMatters Asia, executives will provide more details about partnerships forged with the following entities.

88tc88 and Music with Subtitles, a program of ARChive of Contemporary Music, announce a strategic partnership whereby Robert Singerman, founder of Music with Subtitles will lead the 88tc88.com business development, on the business to business, business to artist and business to government initiatives worldwide. Singerman brings extensive international music industry experience having directed the European Music Office US and the French Music Export Office North America, in addition to launching music artists and ventures globally.
Grooveshark.com announces a new strategic partnership that will integrate 88tc88's services into the Grooveshark Artists platform enabling their members to enter the Chinese market through lyric and all meta-data translations, Chinese lyric approval process and the SSCEG distribution agreement.
HelloMusic.com announces a new strategic partnership that will enable their artist members to take full advantage of the services provided by 88tc88 and SSCEG to enter the Chinese market.
Presently, there are various discussions and agreements being negotiated with international publishing companies, record labels, digital distributors, legal lyric companies, artist community and service sites, social media sites, performing royalty societies, publisher's organizations, and others. 88tc88's entire executive team will be on site at MusicMatters Asia to explore further discussions and opportunities.
About 88tc88
88tc88.com is comprised of a dedicated team of music industry professionals, technologists and designers, all with a long track record in the worldwide indie music community. Based in Berlin, now with a presence in New York through Music with Subtitles, the executive team has been traveling to China extensively over the years and has amassed a strong network with great insight into the market. For more information, visit us at http://www.88tc88.com.
Contact:
Hal Bringman
NVPR
hal(at)nvpr(dot)com
+1.323.851.6877 (office)
+1.310.210.8011 (mobile)
Skype: halbringman
###