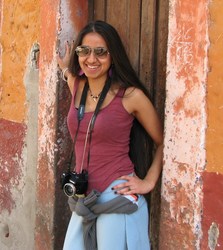 Austin, TX (Vocus) May 25, 2010
Motivated by a trip to South Africa in 2008 where Megan had been exposed to some of the most catastrophic conditions facing refugees fleeing their countries, particularly one conversation with a Zimbabwean refugee who helped her realize the capacity she has to bring to the world's attention the plight of displaced people globally, Megan shifted focus, resulting with the inception of her travel volunteer blog, further progressing into her radio show emphasizing volunteer opportunities globally.
Discussions on the show range from volunteering building houses in Haiti and Guatemala in creating immeasurable opportunities for these communities, to working with refugee children from Zimbabwe on several youth training educational initiatives, the possibilities are endless and the impact these discussions create, generates incredible avenues for volunteers to identify which projects best suits their current needs. A valuable component of the shows highlights how people globally, who do not necessarily have the ability to do field-based volunteering can utilize their skill sets through online volunteering and could include volunteering skills such as website assistance for NGO's, spearheading online fundraising drives using social networking sites or giving advice to NGO's who are seeking assistance with identifying revenue-generated development projects.
The show utilizes various social networking sites such as Twitter http://twitter.com/meganschiebe, their travel volunteer blog, Facebook as well as My Social Actions in fostering relationships and bringing more attention to these volunteer opportunities.
In addition to their radio discussions, they also host various contests in engaging their listeners such as the current contest featuring Fly for Good where listeners have the chance to win an International Volunteer Card, a program offering incredible benefits such as flight discounts for international volunteer trips, travel insurance discounts for volunteers as well as several other benefits for volunteers.
Some of their newest features include guest speaker, Ricardo Guerrero, founder and CEO of Stwittergy and an award-winning social media marketer. These shows will be addressing crucial aspects of how NGO's can leverage social marketing networks in bringing more exposure and awareness to their current volunteer projects as well as how to attract more volunteers online. This will be a great feature for all small-medium sized NGO's who are new to online technology and seeking to identify which networks offer the most optimum exposure, etc.
"I think if more people were exposed to different situations they would not typically be aware of and realize that by getting involved, even in a small capacity, their impact could contribute towards life saving situations, the effect would resonate and compel more people to act. With our current technology, we are at a time where we have a tremendous amount of access to global communities in a way we have never had before, presenting opportunities for people internationally to volunteer both online as well as through field-based volunteering", relays Megan, on her aspirations for the growth of the radio discussions.
To view their travel volunteer blog http://www.travelvolunteersearch.blogspot.com or for more information on their upcoming shows, please contact Megan Schiebe at meganschiebe(at)travelvolunteersearch(dot)com
# # #