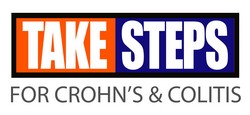 The Crohn's & Colitis Foundation is so appreciative for the generous support we are receiving from Centocor Ortho Biotech, Lifeway Kiefr, and Shire in 2010
New York, NY (Vocus) May 25, 2010
The Crohn's & Colitis Foundation announced today that Centocor Ortho Biotech, Lifeway Kiefr, and Shire will participate as official national sponsors of the Foundation's Take Steps Walk program in 2010. The corporate sponsors are supporting 100 Take Steps Walks this spring and summer in communities around the country. Walkers will raise much-needed dollars for research into Crohn's disease and ulcerative colitis, chronic, painful, and often debilitating digestive diseases. Collectively known as inflammatory bowel diseases (IBD), Crohn's and colitis afflict over 1.4 million American children and adults.
As acknowledgment of their partnership the logos of these companies will appear on Take Steps signs, printed materials, T-shirts, and web sites.
"The Crohn's & Colitis Foundation is so appreciative for the generous support we are receiving from Centocor Ortho Biotech, Lifeway Kiefr, and Shire in 2010," said Richard J. Geswell, President of the Crohn's & Colitis Foundation of America. "Their involvement in Take Steps critically helps support the Walks which are the foundation for research investments to find better therapies and ultimately a cure for these debilitating digestive diseases."
The number of people with newly diagnosed IBD has significantly increased in recent years and there is no known cure. The Crohn's & Colitis Foundation has defined the field of IBD research for nearly a half-century, enabling the best scientists to discover better therapies and ultimately, a cure. In the past two years alone, over 75,000 Americans participated in Take Steps, raising over $13 million to help the Foundation fund research, education, and support initiatives. Visit http://www.cctakesteps.org today to find a Take Steps walk in your community.
About Crohn's Disease & Ulcerative Colitis
Crohn's disease and ulcerative colitis are painful, medically incurable illnesses that attack the digestive system. Crohn's disease may attack anywhere from the mouth to the anus, while ulcerative colitis inflames only the large intestine (colon). Symptoms may include abdominal pain, persistent diarrhea, rectal bleeding, fever and weight loss. Many patients require hospitalization and surgery. These illnesses can cause severe complications, including colon cancer in patients with long-term disease. Some 1.4 million American adults and children suffer from Crohn's disease or ulcerative colitis, with as many as 150,000 under the age of 18. Most people develop the diseases between the ages of 15 and 35.
About the Crohn's & Colitis Foundation
The Crohn's & Colitis Foundation of America's mission is to cure Crohn's disease and ulcerative colitis, and to improve the quality of life of children and adults affected by these diseases. The Foundation ranks third among leading health non-profits in the percentage of expense devoted to research toward a cure, with more than 79 cents of every dollar the Foundation spends goes to mission-critical programs. The Foundation consistently meets the standards of organizations that monitor charities, including the Better Business Bureau's Wise Giving Alliance (give.org) and the American Institute of Philanthropy (charitywatch.org). For more information, contact the Foundation at 800-932-2423 or visit http://www.ccfa.org . Join CCFA on Facebook at http://apps.facebook.com/supportccfa/ and follow CCFA on Twitter at http://www.twitter.com/ccfa .
ABOUT CENTOCOR ORTHO BIOTECH:
Centocor Ortho Biotech Inc. redefines the standard of care in immunology, nephrology and oncology. Built upon a pioneering history, Centocor Ortho Biotech Inc. harnesses innovations in large-molecule and small-molecule research to create important new therapeutic options. Beyond its innovative medicines, Centocor Ortho Biotech is at the forefront of developing education and public policy initiatives to ensure patients and their families, caregivers, advocates and healthcare professionals have access to the latest treatment information, support services and quality care. For more information about Centocor Ortho Biotech, visit http://www.centocororthobiotech.com .
ABOUT LIFEWAY KIEFR:
As the nation's largest family-run kefir company, Lifeway cares about your health. That's why we're thrilled to announce our 2010 national sponsorship for the Crohn's & Colitis Foundation. Our probiotic-rich kefir is naturally brimming with 10 strains of live and active cultures which work to calm intestinal irritation and improve symptoms and quality of life in patients with Crohn's Disease and Ulcerative Colitis. We encourage you to try our product and hope you will include it as a naturally powerful tool in your arsenal of weapons for managing your condition. Drink kefir – to your health!
SHIRE PLC:
Shire is a leading specialty biopharmaceutical company that focuses on meeting the needs of the specialist physician, and focuses on attention deficit hyperactivity disorder (ADHD), human genetic therapies (HGT) and gastrointestinal (GI) diseases. For further information on Shire, visit http://www.shire.com .
Media Contact:
Ariella Levine
646-943-7430
alevine(at)ccfa(dot)org
###