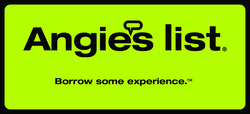 We're always working to improve our accountability structure and this is just part of that routine process.
Indianapolis (Vocus) May 25, 2010
The processes Angie's List uses to provide reliable, fair and accurate consumer ratings on local companies have been certified as fair and impartial by an outside auditor.
The 2010 report is the privately held company's third consecutive validation from BPA Worldwide, an international, independent auditing firm.
"There's nothing more important to us than providing the most fair and objective information to consumers possible, so we asked BPA to take another critical and deep look at our methodology," said Angie's List founder Angie Hicks. "We're always working to improve our accountability structure and this is just part of that routine process."
Angie's List is the nation's premiere provider of consumer reviews on local service providers ranging from roofers and contractors to doctors, and dentists.
BPA conducted audits of Angie's List's internal data in 2007 and 2009, each time giving the company high marks for fairness. The current audit covers activities through May 18, 2010.
The audit included examination of member feedback for service providers that advertise with Angie's List and service providers that do not advertise with Angie's List.
"We found no variation in the processing or handling of member feedback for all service providers. In addition, the audit reviewed and tested the controls in place by Angie's List to protect against the risk of report or ratings tampering by employees with a vested interest in advertiser performance," BPA said in its letter apprising Angie's List of its findings.
"In our opinion, the Angieslist.com service follows a consistent, documented set of techniques and processes to present fairly, in all material respects, the ratings and input of the site's members," the auditors said.
The audit examined the Angie's List membership registration process, including:

Member content delivery process
Reporting process
Member report verification
Network and system monitoring
Physical and environmental controls
System development, change control, and quality assurance
Access control
Disaster recovery/business continuity
Documentation standards
3rd party software
Disclosures and definitions
Angie's List has a multi-layered structure designed to maximize accurate and reliable information, including:
Prohibiting anonymous reporting
Limiting members to reporting only once on each, specific hiring experience
Alerting service providers (free of charge) to reports so they know what's being said about them
Encouraging companies to respond (free of charge) to reports so members get both sides of the story
Dedicating specialized staff and proprietary technology to screen all reports for adherence to company policies or suspicious trends; and
Helping members and service providers resolve differences through the Angie's List complaint resolution service
Angie's List collects consumer reviews on local contractors and doctors in more than 500 service categories. Currently, more than 1 million consumers across the U.S. and Canada rely on Angie's List to help them make the best hiring decisions. Members get unlimited access to local ratings via Internet or phone, exclusive discounts, the Angie's List magazine and help from the Angie's List complaint resolution service. Take a quick tour of Angie's List and view the latest Angie's List news releases.
###