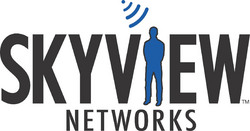 We are thrilled to continue our partnership with Skyview
Phoenix, Ariz. (Vocus) May 25, 2010
The National Hockey League's (NHL) Anaheim Ducks and Skyview Networks announced today the renewal of their multiyear contract. Skyview Networks, an integrated professional sports broadcasting company, specializing in satellite distribution, automation systems and syndication, will continue to provide its full package of broadcast services to the Anaheim Ducks. These services include radio distribution, F.A.S.T. (Flexible Audio Storage Technology) Inventory Management Software for radio and television and F.A.S.T. Network Automation Software.
"We are thrilled to continue our partnership with Skyview," said Aaron Teats, Vice President/Multimedia and Community Development. "Their innovative solutions to broadcasting play-by-play sports have improved our operations greatly. Throughout our longstanding relationship we have enjoyed reliable and advanced systems from Skyview and we look forward to our continued successes together."
Skyview Networks has been the Official Radio Distribution Provider of the Anaheim Ducks since 1999 and produces and distributes all Anaheim Ducks radio broadcasts including the pre and post game shows of the radio flagship station, KLAA-AM 830.
The Anaheim Ducks have also become one of the first franchises to use Skyview's F.A.S.T. Inventory Management Software for advertiser scheduling of their television broadcasts on stations KDOC-TV and Fox Sports Prime Ticket. The system provides affidavit and invoice generation for faster and easier client billing and grants the franchise full control of advertiser inventory for both radio and television.
"We are pleased to continue our longstanding relationship with the Ducks and we are proud of our ability to provide tailored, flexible systems to assist them in creating a quality broadcast for listeners and advertisers," said Matt Stys, Vice President/Business Development of Skyview Networks. "This renewal demonstrates our ongoing commitment to the partnership."
The Anaheim Ducks season begins October of 2011. The radio broadcast hosted by Steve Carroll and Dan Wood can be heard on KLAA-AM 830 and KWDJ-AM 1360. For more information on the Anaheim Ducks 2011 season, visit http://ducks.nhl.com.
About Skyview Networks
Skyview Networks currently provides the broadcast services for over 40 professional and collegiate sports organizations and produces and delivers Arizona and California Headline News. Founded in 1995, Skyview is based in Scottsdale, Arizona and focuses on providing broadcast network solutions to professional and collegiate sports and syndicated radio shows. Skyview's services include satellite distribution, full network automation, affiliate relations, inventory management systems and advertising solutions for radio, television, print, signage and web. For more information, visit http://www.skyviewnetworks.com.
###