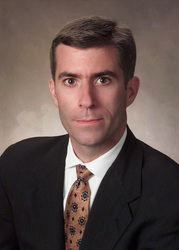 ". . .there is more capital available these days than there are good deals."
Richmond, VA (PRWEB) May 25, 2010
Unlike Shakespeare's Hamlet, who had the simple task of deciding whether to be or not to be, borrowers in today's commercial real estate market face the daunting dilemma of deciding whether to default on their loans as a way to secure discounts in a struggling economy. According to "To Default or Not Default? That Is the Question," the latest podcast produced by John B. Levy & Company (available online at http://www.jblevyco.com), some commercial real estate owners are considering loan default as a viable strategy for managing troubled debt at a time when access to money has become tight.
"What we're seeing is that some borrowers are being advised to stop paying on their loans if they want to get a discount . . . to default," says Andrew Little, principal at John B. Levy & Company. "And that is really bad advice. Borrowers who are experiencing problems with their debt need to take a more measured approach when working with lenders. The best way for property owners to do that is to work with someone who knows the ropes and who can help them secure a discount and avoid default."
When borrowers have their own Hamlet moment, Little recommends they assess their circumstances by first answering a series of foundational questions. Is the lender a bank, a CMBS lender, or an insurance company? Is the loan recourse or nonrecourse? Does the borrower guarantee the loan? Based on their answers, borrowers can develop a clearer understanding of their situation and begin the process of approaching their lenders for a discount.
"Borrowers who are having problems with CMBS loans will eventually meet special servicers," Little explains. "Special servicers are part of the CMBS world, and their mission is to help manage problem assets. They begin this process by trying to decide if a borrower is part of the problem or – and this is their hope – if a borrower is part of the solution."
At the same time some borrowers are facing the prospect of default, lenders are holding onto a substantial amount of capital. In fact, Little suggests that there is more capital available these days than there are good deals. The total disarray of the global market over the past couple weeks has resulted in a run on hard assets, and investors are vigorously pursuing real estate in the U.S.
"What we're seeing is a Tale of Two Cities scenario," says Little. "There's a lot of capital available in gateway cities, and then there's everyone else – the secondary and tertiary markets. And as for the lending world, investors are ready to make loans on the primo properties, but they're turning away from properties that aren't at the top of the A-list."
Despite the fact that some borrowers are struggling to manage their debt in today's turbulent market, equity investors have an opportunity to provide capital for both problem loans and deals that may be hard to finance. "It all goes back to special servicers," Little explains. "Suppose you have a property that's worth more than a CMBS loan. If special servicers will work with you as long as you can provide capital, then equity investors have a great opportunity to help you bring money to the table."
Firm Background
John B. Levy & Company, Inc. is a real estate investment-banking firm headquartered in Richmond, Virginia. The firm has worked with both buyers and sellers of notes to assist each in achieving their goals. The firm has structured over $3.5 billion in financing for developers and owners of commercial and multi-family projects nationwide, often investing its own proprietary funds into transactions with its clients.
Mr. Levy is an expert on commercial real estate financing and the effects of interest rates on commercial real estate markets. He is the originator and author of the Barron's/John B. Levy & Company National Mortgage Survey, which Barron's published for 23 years, and co-creator of The Giliberto-Levy Commercial Mortgage Performance Index (sm), the first and pre-eminent index to measure and analyze the performance of investments in the commercial mortgage industry. Additionally, he is a former member of the Board of Directors of Anthracite Capital Inc. (NYSE: AHR), a New York Stock Exchange REIT managed by BlackRock, Inc. and a former director of Value Property Trust.
A seasoned speaker, Mr. Levy has presented nationwide to major real estate associations and key industry groups, including the Mortgage Bankers Association and the Urban Land Institute. He has also appeared on Bloomberg and CNBC. Most recently, Mr. Levy appeared as a guest commentator on FoxBusiness.com and FoxNews.com.
For more information about John B. Levy & Company, please visit our website at http://www.jblevyco.com or call Andrew Little at 804-644-2000, extension 260. You can also follow us on Twitter at http://www.twitter.com/jblevyco and become a fan on Facebook.
###