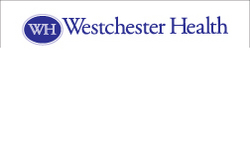 Hoboken, NJ (PRWEB) May 26, 2010
Now that school is out and the summer is kicking into gear; it is time for children to enjoy some "fun in the sun." Hiking, playing in the park, swimming in lakes, bicycling, tubing, eating at barbeques, skateboarding and watching fireworks are just a few activities children will partake in this summer. This is also the time of year that children are more prone to injuries, according to Westchester Health Associates , a clinical affiliate of The Mount Sinai Medical Center.
Whether children are going to a summer camp or staying at home, these safety tips will help parents and caregivers. "For all parents, this means being extra diligent to help keep your child safe and healthy and at the same letting them enjoy summer activities," says Dr. Peter Richel, a pediatrician and father.
Apply Sunscreen - A waterproof sunscreen with a 45 SPF is a must and should be applied and reapplied throughout the time a child is exposed to the harmful rays of the sun.
Drink Water - Keeping hydrated is very important especially when the temperatures are high and the sun is scorching hot. Even if your child is not thirsty, it is important that he/she drink at least 8 ounces of water every few hours. Your body needs water to regulate body temperature and to provide the means of nutrients to travel to all your organs.
Wear a Helmet - In some states, there are laws for all riders to be required to wear a helmet. In others, there is an age restriction. Make sure the play areas are safe and free of any hazardous materials. Supervision is always best, but teaching your kids the principals of safe play as well will help the matter.
Check for Ticks - The Westchester area is a well-known breeding ground for ticks and Lyme disease is a common problem. Dr. Steve Levine, pediatrician and father, advises parents to check for tick bites regularly. To prevent tick bites children should wear long sleeves, high socks and cover all exposed areas of the skin, especially the ankles and arms. Levine also cautions against insect repellents with high concentrations of DEET.
Wear a Life Jacket - Every summer, dozens of drownings occur in the lakes and streams throughout Westchester county. To ensure that your children are safe, never leave them unsupervised around water. Children, especially under four years of age, should always wear a U.S. Coast Guard approved life jacket when on a lake, river or ocean while boating, swimming, tubing or water skiing.
Keep Play Areas Clean - Summertime viral illnesses, such as the Coxsackie virus, can easily be avoided by keeping up with the cleanliness of your kids' play areas and keeping hands clean and germ-free. The Coxsackie virus can produce a wide variety of symptoms, mostly flu-like. It takes anywhere from three to six days to feel any symptoms.
Finding the Best Summer Camp
A summer camp, whether it is a local Westchester based day camp or a sleep away camp, can be a great way to keep your kids occupied over the summer and to give them a wonderful and independent experience. Nancy Beran, MD, Medical Director of Westchester Health Associates, has been sending her kids to camp for years and has spent a great deal of time researching camps that meet her safety and health requirements. "In addition to finding a camp that's the perfect social fit for your child, it's vital to investigate its safety procedures to ensure your camper has a safe summer experience," she states.
Among the factors that Dr. Beran looks for personally, and recommends other parents do as well, is round-the-clock availability of a physician at overnight camps, counselors that are at least 18 years old and have experience working with children, and certified lifeguards. She also recommends that the camp a parent or caregiver chooses is accredited by the ACA (American Camp Association, ACAcamps.org) and has a supervised Red Cross swimming program.
Westchester Health Associates (http://www.WestchesterHealth.com) is a medical group comprised of over 90 highly qualified, experienced physicians in 42 offices located throughout the Westchester community. Westchester Health Associates offers the highest quality primary and specialty care for adults and children. This growing network provides a full range of diagnostic, consultative, clinical and preventative care in nearly every medical and surgical specialty. Westchester Health Associates is a clinical affiliate of The Mount Sinai Medical Center, New York.
# # #