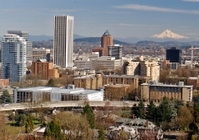 We're excited to be one of the few IT services companies that spans the entire Northwest with offices in Seattle, Portland, and Boise
Seattle, WA (PRWEB) May 26, 2010
James Watson, CEO of Northwest Computer Support announced today that the merger of the two companies was complete. Ross Blair, former owner of the Oregon NWCS will stay on board as the region's primary network engineer, and will assist in leading and growing the Portland practice. Kevin Hunter will join Ross in the consulting arena and David Morris will oversee service and repair operations. Blair, Hunter, and Morris will be joined by Jeannene Peden (outside sales) and other key members of the Seattle NWCS team. The merger allows Northwest Computer Support to maintain the same local expertise and service, while providing a larger number of solutions and services to the area.
Mr. Watson and Mr. Blair are both pleased with the merger. "We're excited to be one of the few IT services companies that spans the entire Northwest with offices in Seattle, Portland, and Boise," said Mr. Watson. Mr. Blair, who loves living in the Pacific Northwest, is looking forward to meeting and working with all of his new colleagues.
Solutions and Services:
The newly merged Northwest Computer Support will provide a full-range of Managed IT Services, including: network management, server management, helpdesk, virtual CTO services, business continuity, managed print services, and Microsoft BPOS (Business Productivity Suite).
IT consulting service will include: IT infrastructure, business intelligence, database services, SharePoint, Green IT, Exchange and virtualization.
In addition, NWCS will continue to offer printer and plotter repair to the region.
History:
The Portland office was the very first Northwest Computer Support. It began as the Beaverton Byte Shop in 1977. After demand for computer services swelled, a Seattle branch was opened in 1980. In 2005, the Seattle store was sold to James and Lesleigh Watson (former Microsoft employees). They began emphasizing a complete managed IT services approach. In the same year, the Oregon location was sold to Ross Blair and Leslie Bernekoff. Ross has been a network engineer at Northwest Computer Support since 2000.
About Northwest Computer Support:
Northwest Computer Support is the premier managed IT services and IT support solutions provider in the Pacific Northwest region. They have over thirty years experience providing IT outsourcing, consulting, networking, and security solutions for small to medium size businesses.
For more information, contact NWCS at 866-575-9512 or visit their web site at nwcsupport.com and Portland page.
###