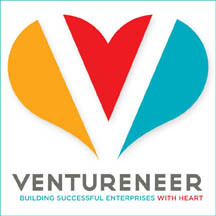 "Nonprofit leaders must understand investment strategy to ensure the long-term survival of their organizations." Geri Stengel, President, Ventureneer
New York, NY (Vocus) May 26, 2010
Wise investment is the foundation of a strong, healthy nonprofit organization. Because asset management is fundamental to long-term stability, nonprofit leaders should take an informed look at their organizations investment strategy and asset management plan.
In a free webinar, Managing Assets and Investing for Nonprofit Leaders, Ventureneer offers nonprofit leaders and program managers will learn how to understand investment strategy, liquidity, and asset preservation. It will be held Tuesday, June 8, from 2 to 3 pm. ET.
"Nonprofit leaders must understand investment strategy to ensure the long-term survival of their organizations," says Geri Stengel, founder of Ventureneer.
This free webinar is designed for executive staff -- Executive Directors, CEOs, and CFOs -- as well as program managers and board members. Anyone responsible for managing an organization's money or working to increase organizational assets will benefit.
The free webinar will be taught by Dana Skallman, District Leader of Primerica Financial Services. She is an entrepreneur focused on local economic development and community building through financial education. Dana works specifically with small organizations to ensure long-term stability and helps nonprofits find the best financial solutions to meet their needs.
In this 60-minute online seminar, participants will review the key financial concepts they need to understand in order to:

Effectively manage and increase the organization's assets;
Understand the importance of reserves and liquidity for long-term organizational stability;
Manage and invest assets;
Build and maintain liquidity;
Assess the changes needed to ensure long-term financial stability.
During the class, nonprofit leaders will go through sample asset-management scenarios that will give them the opportunity to solve real-life problems. The instructor will answer questions in this convenient, affordable update on asset management.
The webinar gives participants the tools to re-evaluate and re-assess their nonprofit investment strategy. With the right investment plan, a nonprofit can continue to serve its community's needs for a long time to come.
For more information or to enroll, to Ventureneer.
About Geri Stengel
Geri is founder of Ventureneer, an online education and peer support service. An adjunct professor at The New School, she honed her online experience at companies like Dow Jones and Physicians' Online. Geri co-founded the Women's Leadership Exchange and is president of Stengel Solutions, a consulting service for social-impact organizations.
About Ventureneer
Ventureneer.com provides nonprofit and small business advice as well as entrepreneurial and nonprofit management training through a new approach to learning: a blend of traditional, formal instruction with informal, peer learning that takes advantage of Web 2.0 technology to capture and share knowledge. Ventureneer's customized blogs, virtual classes, peer-to-peer learning, coaching, web events, and articles help entrepreneurs make faster, better decisions for their enterprises.
Geri Stengel
212-362-3088
geri(at)ventureneer(dot)com
###