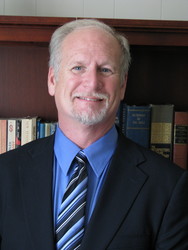 "A father is neither an anchor to hold us back nor a sail to take us to a prearranged destination. But a father's love and knowledge serve as a compass to help show us the way! I believe many fathers are good role models for their children!
Saint Augustine, FL (PRWEB) May 26, 2010
Father's Day will be 100 years old on June 20, 2010, and a Spokane, Washington, woman is credited with being the founder of the annual celebration. Mrs. Sonora Smart Dodd, often referred to as the "Mother of Father's Day," was 16 years old when her mother died in 1898, leaving her father William Jackson Smart to raise Sonora and her five younger brothers on a remote farm in Eastern Washington.
Mother's Day had just been officially approved as a national holiday in 1909 when Sonora listened to a Mother's Day sermon at Central United Methodist Church in Spokane. During that experience she was inspired to propose that fathers receive a day of equal recognition.
The following year, with the help of Reverend Dr. Conrad Bluhm, the pastor of Old Centenary Presbyterian Church (now Knox Presbyterian Church), she proposed the idea of a Father's Day recognition to the Spokane Ministerial Association. She initially suggested her father's birthday of June 5th. as a day for honoring all fathers. The clergy were not able to organize themselves that early for the celebration and needed more time to prepare their sermons and worship services for such an event. They designated as the first Father's Day June 19, 1910, nearly 100 years ago.
"We at Family Hall of Fame, Inc. are the sponsors of the virtual museums for Hall of Fame for Mothers and Hall of Fame for Fathers. Our mission is to celebrate good parenting and families. We provide awards and recognitions for celebrated parents and work with community organizations in the support of families in a variety of ways. You may want to research our website, http://www.familyhalloffame.com and review our activities over the last 23 years. As a local member of the Board of Directors for Family Hall of Fame, Inc., I would be glad to discuss with you interview and feature story ideas. Our international writing contest has revealed some very positive stories concerning fathers and our community work places us in the heart of a variety of good experiences with families. Please feel free to contact me at your earliest convenience," Rev. Dr. James I. Reeher.
###