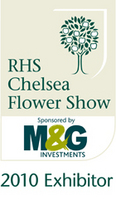 70% of summer heat gain, and winter heat loss, is accrued through the roof of a glass space
(PRWEB) May 25, 2010
Long hot, sunny days brings the perennial problem for of excessive glare and heat build up in our garden rooms, conservatories or indeed any glass space or glass extension in the home. Appeal's beautiful conservatory blinds (which have exhibited at Chelsea Flower Show for over 20 years) soften, enhance and complement these glass spaces, whilst protecting the room from excessive glare and heat gain keeping the room at a comfortable temperature naturally.
Appeal Blinds are famous for their Original French Pinoleum blinds which transform the harsh rays of the sun into a soft dappled light. Appeal's Original French Pinoleum material is made up of thin strips of sustainably sourced wood which is hand-woven together. Appeal then tailor makes blinds from this material to fit perfectly within each and every window frame required within a glazed area. Soft flecks of light filter through the Original French Pinoleum blinds - helping to create a calming, relaxing and shaded environment in which to enjoy the upcoming summer days. Appeal's Original French Pinoleum blinds are available in 22 historic paint colours or can be colour matched to fit an already existing paint colour in the room.
Evidence shows that 70% of summer heat gain, and winter heat loss, is accrued through the roof of a glass space. To overcome the suffocating temperatures that therefore accumulate in these glass spaces on hot sunny, summer days Appeal has pioneered their Solar R® and Alu-Pleat® blinds - the most heat reflective blinds available on the market today. Appeal's revolutionary Solar R® and Alu-Pleat® conservatory blinds reflect an astonishing 85% of heat energy back outside, thereby keeping these glass spaces at a comfortable temperature naturally. During the winter months these blinds help to insulate the room – preventing heat escaping through the glass thereby reducing fuel bills.
With space in the home at a premium, nowadays it is a requirement that every room in the home be utilised all year round. With Appeal's Solar R® and Alu-Pleat® blinds the garden room is no longer solely the preserve of summer relaxing and entertaining, but can be enjoyed come summer or winter, without excessive household energy demands.
In addition to the above, Appeal offers a huge variety of alternative conservatory blinds including: Pleated, Venetian, and Honeycomb blinds.
Stylish and versatile, Appeal's North American Cedar Wood Window Shutters are hand-crafted to order to complement any range of windows in the home, from traditional through to contemporary. Appeal's special slim louvre design makes it simple to control the light and shade in the room. When opened they allow in more light and give a clear view. For maximum privacy and to reduce the impact of outside temperatures or noise inside, they can be closed completely.
Appeal's Window Shutters are made from North American Cedar Wood as this wood poses significant benefits when compared with shutters made from lower quality woods. The Cedar Wood Appeal use provides exceptional stability and resistance to moisture, heat and cold. So these shutters are highly effective at providing superior insulation – keeping rooms noticeably warmer in winter and cooler in summer. Appeal's bespoke shutters are available in a huge array of shapes – curved, triangle, circles…virtually any shape is possible meaning that almost any window can have an Appeal Shutter fitted.
###